The CNA schools that are available for enrollment in Kenosha, Wisconsin are listed here. These are all the training courses that are approved by the state of Wisconsin for this city. For more details about the program curriculum, instruction schedules, requirements of certification, or tuition fees, please contact the school through the phone number below.
GATEWAY TECHNICAL COLLEGE
3520 30TH AVE
KENOSHA, WI 53144-
(262) 564-2374
www.gtc.edu/healthcareers/nursingassistant
The State of Wisconsin is very strict when it comes to nursing aides. A nursing aide must undergo proper training and have a CNA certification that's issued by the state's Nurse Aide Registry before working in as a long-term nursing aide in a federally-certified (Medicaid/Medicare) health care facility. Employers are required to check the credentials of each applicant thoroughly before hiring him/her.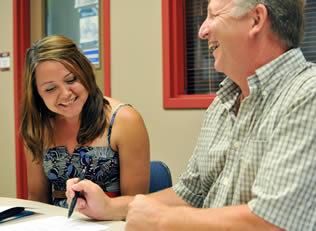 Nursing Aide Training
Receiving proper training is the first step in becoming a full-time nursing aide. To ensure that patients receive only quality care from nursing assistants, all aspiring nursing aides are required to successfully complete a state-approved training course. Approved training courses in Wisconsin consist of 120 hours of training, of which 32 are allocated for supervised clinical practice. Their curriculum must consist of both theory and practical training in a licensed nursing facility.
Prior to the start of the clinical portion of the training course, students must first learn the following topics:
–    patient rights and independence
–    communication and interpersonal skills
–    safety and emergency care
–    basic nursing procedures
–    personal care
–    human anatomy
–    medical terminologies
–    vital signs
–    nutrition
Training Exemptions
Completing an approved training program is a requirement to qualify and apply for the competency evaluation exam. Passing this examination is the final challenge in the nursing aide certification process. Some individuals may have training and experience that may exempt them from CNA training. Examples of potential candidates who may be exempted include:
–    Nursing students.
–    Graduate nurses who have not passed the NCLEX-RN or NCLEX-PN.
–    Military-training medics and corpsmen.
–    Foreign-trained nurses.
–    Out-of-State student nursing aides
Some of the individuals who are listed above are allowed to immediately apply for the competency exam, once. If they fail, they'll need to complete a course before they can reapply.
The Competency Evaluation Exam (State Exam)
The competency exam was developed to test the competency of aspiring candidates. It consists of a knowledge test and a practical skills test. Candidates have the option to choose whether to take the oral or written test for the knowledge exam. They will have a maximum of 120 minutes to answer all 70 multiple-choice questions and 30 minutes to perform 5 randomly selected nursing procedures in front of a CNA evaluator. Candidates must pass both tests to get listed on the Nurse Aide Registry and receive a license card.
There are two types of exams: in-facility testing or regional testing. In-facility testing is when the ARC comes to an approved testing center and conducts the competency exam there. To be approved, a facility must have at least 5 nursing aide candidates who are testing on that day. For more information about this, please call the ARC at (866) 257-5424.
The competency exam is regularly taken at a Regional Testing Site. If you plan to do Regional Testing, then you'll need to check the exam dates on the testing center you plan to take it and submit your application at least 5 days before the scheduled exam day.
This city is the county seat of Kenosha County. It is considered as the 4th largest city in the entire state. You can find Kenosha just a few miles south of Milwaukee and about 50 miles north of Chicago. According to the census of 2011, their total population was around 99,218 people. It has a total area of approximately 24.0 sq miles, and has a population density of 4,111.6/sq mi/sq mile.
Examples of health care centers that you can find in the area include Lifeline Systems, A-1 Dr Chen's Acupuncture & Herbal Clinic, Psychiatric & Psychotherapy Clinic, Allergy & Asthma Clinic Of Kenosha, Right At Home, Monfils-Loewen Kenosha Monument Co., Inc., Competitive Edge Services, Southport Rehab Associates Inc., and Hospitality Nursing and Rehabilitation Center. photo attribution: ufv