The CNA school classes in Concord that are approved by the state of North Carolina and available as of the making of this post are all shown to you on this page. If you have any questions about their license program, tuition fees, schedules or certification requirements, just call the number below.
Cabarrus College of Health Sciences
401 Medical Park Dr, Concord, NC 28025-3959
(704) 403-1555
http://www.cabarruscollege.edu/
If you are a nursing aide I, you will also become eligible to become a medication aide in the state of North Carolina. Since the state does not offer reciprocity, endorsement, or transfer from other states, there is only one way to gain entry into the Medication Aide Registry.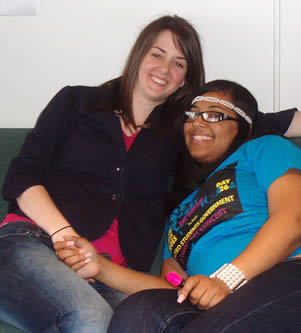 All medication aide candidates are required to take and pass the North Carolina Medication Aide examination. This exam was designed by the Department of Health and Human Services to determine the competency of the candidate to work in an actual healthcare setting as a medication aide. The testing company that was authorized by the state to issue the exam is Pearson VUE.
The medication aide exam will also test you in both skill and knowledge. By passing all the tests, you will get your medication aide license and your name will be entered in the N.C. MAR. This will qualify you to work in a nursing facility in the state. Keep in mind that you will not be qualified to work in an adult care home. If you want to work in an adult care home, you will need to contact the NC Division of Health Services Regulations at (919) 855-3765.
You are given 3 attempts to pass the exams within 2 years from completing the state-approved 24-hour training course. If you fail after the third attempt or take the test within the allotted 2 years, you will need to repeat a training course before you can retake the exam.
Medication aide licenses only last for 2 years. To be eligible for renewal, you must have qualified work within the past 2 years. For a work to be qualified, the you must have worked:
•     For pay
•    As a medication aide by performing the appropriate tasks
•    Under the supervision of a registered nurse or a qualified supervisor
•    For at least 8 hours every 24 years.
This city is the county seat of Cabarrus County.  It is also a part of the Charlotte Metropolitan Area. According to the 2010 census, their total population was at 79,066 people. You can find this city about 20 miles northeast of Uptown Charlotte. Concord has total area of approximately 60.056 sq miles and a population density of 1,316/sq mile. It is considered as the largest city in the county.  A major road that serves this city is the Interstate 85.
Examples of health care centers that you can find in the area include Larimer Marissa Clancy DO, The Piedmont Surgical Clinic PA, Criterion Healthcare, Gene Haas, Carolinas Healthcare Urgent Care, Northeast Psychiatric Services, Northeast Orthopedics PA, Cabarrus Family Medicine, Speiser Craig J DO, and Genesis Healthcare LLC. photo attribution: create-learning