Your CNA salary in Tennessee will range based on the area you work at within the state, experience level and the type of facility. Hospitals typically pay on the higher end of the scale with home workers and rural clinics paying less. Below we'll cover how much one can make as a certified nursing assistant in TN by type of health care facility and large cities.
Certified nursing assistants are one among the members of the health care team. They serve with various roles and responsibilities that aid in delivering high quality care to other people. It is essential to have the certification in order to practice this profession and earn well.
The salary of certified nursing assistants is influenced by several factors. Not all states offer the same amount of salary. In Tennessee, salary ranges from $18,000 to $24,000 each year. One can generally expect to earn around $11.50 per hour with some experience on the job. However, with overtime and specialized training one can earn substantially more.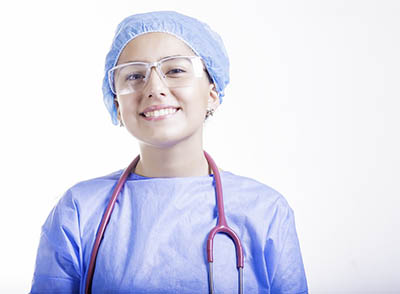 The average annual income depends on the following:
Location – Different sites offer various packages and benefits to employees. The cost of living is one of the most important factor that employers consider in paying their employees. Tennessee is situated in the middle of the country which in turn offers average rate in the United States.
The following is the list of base CNA salary in Tennessee by city:
Chattanooga $28, 053
Clarksville $28, 147
Franklin $28, 929
Germantown $29, 524
Hendersonville $28, 992
Jackson $29, 368
Johnson City $27, 082
Kingsport $27, 176
Knoxville $28, 648
Memphis $29, 587
Murfreesboro $28, 804
Nashville $29, 023
Employers – Certified nursing assistants working in smaller towns earn lesser salary compared to those who are working in bigger cities. Listed below are different professional settings with the corresponding wages that CNAs are paid by employers:
Home Care $22, 000
Nursing Home $24, 000
Home Health Agencies $29, 000
Hospital $31, 000
Self Employed $46, 000
A lot of certified nursing assistants participate in various kinds of training in order to get certified. In this way, they will have more options as to which facility they will apply since some of the employers have certain training requirements.
Experience – Experience is regarded as one of the vital factors to determine the salary wage of certified nursing assistants. In most cases, new graduates or those having no experience will earn minimal wage. This is because the first few months to a year of experience is considered as part of the training for employment.
As time goes by, CNAs will develop and enhance their skills in providing high quality care to different individuals. They will have better opportunities to choose where they want to work as well as what kind of facility they prefer to serve. Employees who have gained a lot of experience in the field of health care will also be offered more benefits that CNAs can enjoy.
In the industry of health care more and more individuals have been interested in finding quality jobs in health care. Competition among applicants has been rising creating a greater need for applicants to stand out. This is the reason why most certified nursing assistants these days try to involve themselves in training to improve their qualities and skills. In return, more employers will be attracted in hiring and offering them different opportunities that employees can enjoy.
To get started toward achieving certification one needs to enroll in CNA classes in Tennessee that ave been approved by the state and pass the examinations. Once a trainee has been placed on the registry they become eligible for employment and can bgin working under the guidance of a registered nurse.