Want to find out the CNA salary in Colorado? Certified nursing assistants are those who have undergone training and received a certification to work in the field of health care. On the job they render quality services to various patients including grooming, feeding, providing assistance, taking vital signs, and monitoring food and fluid intake. These are just some of the activities that CNAs perform under the supervision of LPNs or registered nurses.
It is of big advantage if you have several years of work experience and skills as certified nursing assistants since this can be a measuring factor for how much you are able to earn. Experienced workers will be able to receive a higher salary wage but also receive different benefits which include the following: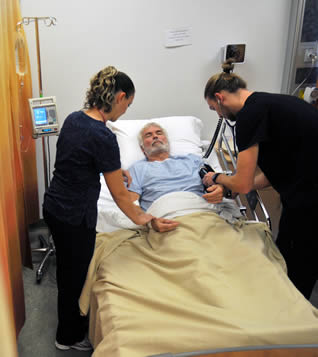 – Paid leaves
– Pension plans
– Tuition assistance
– Life insurance
– Performance based incentives
– Bonus
– Overtime pay
Moreover, experienced certified nursing assistants have the opportunity to select the area where they want to work. The above-mentioned benefits are not all enjoyed by entry-level CNAs.
In Colorado, the average annual salary wage of certified nursing assistants is about $24, 876. Entry-level CNAs start to receive a yearly income of around $20, 486. Like any other jobs or careers, the hourly pay or salary wage can increase as you continue working to gain experience and this is most especially true when you work longer for the same employer. The state of Colorado can offer an average income of approximately $29, 266 when you are able to serve several years on the job while at the same time having been able to receive increased wages.
The annual salary wage of certified nursing assistants in Colorado is stated in the following categories:
– Average salary $19, 901 – $29, 851
– Starting salary $16, 389 – $24, 584
– Top salary $23, 413 – $35, 119
The monthly salary wage statistics are as follows:
– Average salary $1, 658 – $2, 488
– Starting salary $1, 366 – $2, 049
– Top salary $1, 951 – $2, 927
Salary statistics of CNAs according to hourly basis is stated below:
– Average salary $9 – $13
– Starting salary $7 – 11
– Top salary $10 – 16
The CNA salary in Colorado  is also dependent on the employer and/or work settings. Just like certified nursing assistants working in nursing homes, they receive lower salary wage compared to those working in hospitals.
Below is a list of CNA salaries for each year according to employment setting:
– Home care $21, 000
– Nursing home $23, 000
– Home health agencies $27, 000
– Hospital $29, 000
– Self employed $43, 000
Certified nursing assistants in various cities receive the following salaries:
– Arvada $31, 308
– Aurora $31, 133
– Boulder $31, 592
– Broomfield $30, 420
– Castle Rock $27, 490
– Colorado Springs $31, 105
– Denver $31, 308
– Fort Collins $29, 397
– Grand Junction $27, 875
– Greeley $26, 255
– Jefferson $27, 591
– Loveland $28, 827
– Pueblo $28, 312
– Westminster $31, 308
The rising need for certified nursing assistants in Colorado offer them a promising future. Job openings are expected to continue at least until 2022 with an aging population and greater need for experienced health care workers. CNAs are treated with high value especially that the cost of living is not that good. There may be an increased number of CNA employees but what is important is to begin working as entry-level and continue to serve to gain more experience which is beneficial for you.
Visit this page to get further information about CNA classes in Colorado and the needed requirements for certification.