The schools in Statesville, North Carolina that are providing CNA programs approved by the NC Department of Health and Services are listed for you in detail on this page. If you have any questions regarding their classes, requirements of the nurse aide certification, or tuition fees, please call the number provided.
Mitchell Community College – Cherry Street
704 Cherry Street
Statesville, NC 28677-5133.
(704) 873-3783
Mitchell Community College – Goodwill Center
500 West Broad Street,
Statesville, NC 28677
(704) 978-5443
http://www.mitchellcc.edu/
(Multiple classes are available)
The process of becoming a nursing assistant is very quick if you compare it to other healthcare courses. To work as a nursing assistant, all you need is to get your name on the Nurse Aide I Registry to get your CNA license. To get into the registry, you will have to pass the state's competency examination.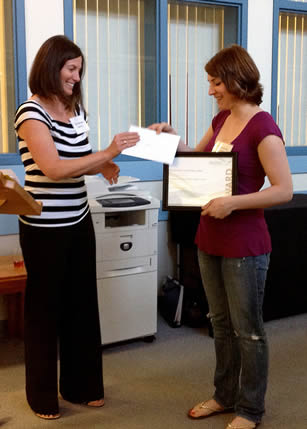 There are several different ways to become eligible to apply for the exams. The best way is to complete a state-approved nursing assistant I training course. These courses take only a few weeks of training to complete. To graduate from your training, you must meet the required 75 training hours and pass the final exam. The training hours are divided into lectures, laboratory works, and clinical practice. Aside from the quick training, another advantage of completing a state-approved training course is that you will be allowed to work as a nursing assistant for 4 months while you wait to take the competency exam.
The competency exams in this state are conducted by Pearson VUE. The exams consist of a written exam and a skills evaluation. Applicants may also request to have an oral examination instead if they want. The oral exam is offered in either English or Spanish. To get your license, you must pass all the tests within three attempts or two years of completing your training. These exams are only to be taken at approved testing sites. You may either indicate, on your application, that you will take the exam at a regional testing site or at an approved training facility.
Normally, your Score Reports are released on the same day as your exams. Every time you complete a test, the evaluators will immediately fax them to be scored. Your scores will be sent back within 10 minutes, indicating if you passed or failed.  If the system experiences any technical problems, your Score Report will be sent to you within one week.
If you have any     question regarding the exams or about your score you can call Pearson VUE at (888) 204-6207. For security purposes, the results of your exam will not be given over the telephone. You can also go to the official website of the NAR (https://www.ncnar.org/verify_listings1.jsp) to check if your record has been entered in the registry.
This city is the county seat of Iredell County. According to the census of 2010, their total population at that time was around 24,633 people. It has a total area of approximately 20.6 sq miles, and a population density of 1,195.8/sq mile. Major roads that you can find near the city include Interstate 40 and Interstate 77.
Health care centers that you can find in the town include Fulghum, Edwin M MD FACOG, Piedmont HealthCare Urgent Care, Gentiva Health Services, Piedmont Healthcare, Maple Leaf Health Care Center, Piedmont Health Care, I Care Inc., Piedmont Healthcare PA, New River Behavioral Healthcare, and many more. photo attribution: ufv