The current CNA programs open for students in Salem, Virginia are shown on this page. Those who wish to enroll in a course will be tasked with performing skills in a health care setting, as well as receiving medical procedure theory and lab study. Contact a school listed to learn more about their requirements.
Fast Track Health Care Education
105 Poplar Ave.
Salem, VA 24153
(540) 387-4933
Richfield Recovery and Care Center
3615 West Main St.
Salem, VA 24153
(540) 380-4500
Salem Health and Rehabilitation Center
1945 Roanoke Blvd.
Salem, VA 24153
(540) 345-3894
Equipping yourself with the knowledge and skills necessary to take care of each patient's individual needs is one of the first things that you need to do if you plan to become a nursing aide. Since nursing aides work closely with patients almost throughout their entire shifts, it is important that all nursing aides know what they are doing.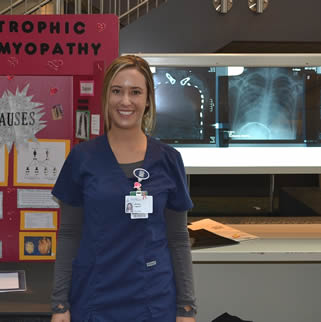 Due to the demand of CNAs in Virginia, the number of institutions and schools that are now offering nursing aide training has increased. To help you look for a suitable program, you'll need to remember to only choose a program that's approved by the Virginia Board of Nursing. Not only will this ensure that you'll receive proper training, you'll also be allowed to proceed to the next part of the certification process, which involves taking the National Nurse Aide Assessment Program Exam or NNAAP exam.
Approved training programs are required by the BON to offer at least 75 hours of training. Nursing aide training curriculums in this state are divided into theory and practical training. Both the theory and practical training are done simultaneously. Depending on the program you choose to enroll in, it can take you within 6 months to complete your training.
Applying for the certification exam is the next step in becoming a nursing aide. Normally, your instructor will provide you with the application packet and help you submit them to the NACES. If you don't get one, or if you established your eligibility to apply through other means, then you can get one by downloading it from this link: http://www.asisvcs.com/publications/pdf/075301.pdf.
The NNAAP exam consists of a written/oral test and a clinical skills exam. The state has asked Pearson VUE to help conduct, score, and release the exam results. The names of candidates who will pass both tests will be forwarded to the BON. The BON will then issue the candidate's certificate and send it within a few days after passing.
If you want to know more about the certification exam, you can visit www.pearsonvue.com and download a copy of the Candidate Handbook. If you visit their site, you can also get a sample knowledge test and the complete skills list that might come out during the exam.
This independent city is surrounded by the city of Roanoke. It was once considered as the county seat of Roanoke County. Although independent, it is still a part of the Roanoke Metropolitan Statistical Area.  According to the census of 2010, their total population was around 24,802 people. The city has a total area of 14.6 sq miles and a population density of 1,698.7/sq mile.
Health care providers that you can find in the area include Lewis-Gale Center for Behavioral Health, Catawba Hospital, Jefferson Surgical Clinic Inc., Salem Family Clinic – Group, Center for Emotional Care & Chemical Dependency, The Hearing Clinic Inc., Healthcare Real, Fresenius Medical Care, Lewis Gale Arthritis and Rheumatology, and many more. photo attribution: codnewsroom