The CNA Classes in Wilmington, Delaware that have been approved by the state are shown below.  For additional details about requirements of the certification exam, class schedules, program tuition costs, or any other questions, please contact the school through the phone numbers listed below.
CDM Technical Training Institute of Delaware
3707 N. Market Street 2nd Floor
Wilmington, DE 19802
Program director: Dick Miller
302-482-3234
Conrad Schools of Science (High School)
210 Jackson Avenue
Wilmington, DE 19804
Contacts: Sandra Dowling or Mark Pruitt
302-992-5545
Dawn Career Institute, Inc.
3700 Lancaster Pike, Ste. 105
Wilmington, DE 19805-1511
Program director: Sandra A. Samuels
302-633-9075
http://www.dawncareerinstitute.edu/
Del Tech-Wilmington Campus
333 Shipley Street
Wilmington, DE 19801
Contacts: Deborah Conway or Donna White
302-571-5300
https://www.dtcc.edu/our-campuses/wilmington
Delaware Skill Center
13th and Clifford Brown Walk
Wilmington, DE 19801
Contacts: Carla Dimiris or Mr. Ortega
302-654-5392
http://www.deskillscenter.org/
Delcastle Technical High School
1417 Newport Road
Wilmington, DE 19804
Contacts: Elizabeth Conly or Lynn Spencer-Williams
302-995-8099
Lee Training Institute
623 W. Newport Pike
Wilmington, DE 19804
Administrator: David L. Lee
302-507-1501
http://www.leetraininginstitute.net/
NCC Vo-Tech School District-Adult Education Division
1703 School Lane
Wilmington, DE 19808 (Instruction conducted at Marshallton Education Center)
Program contacts: Allen M. Schrum, or Lynn Spencer Williams
302-683-3651
http://www.nccvotech.com/loc_dir.htm
(evening program available for adults)
Howard High School of Technology
401 E. 12th Street
Wilmington, DE 19801
Director: Theresa Neary
302-571-5408
(Day classes)
Passing the CNA exams is the final step for you to become a nursing in the state of Delaware. The license exams of this state are composed of a written exam and a skills evaluation. To receive your license, you have to pass both parts of the exams. If you happen to fail one part, you must take the exams from the start. The state does not allow partial retakes for the tests. The license exams for this state are being handled by Prometric. If you want to find out more about their policies, you can visit them at www.prometric.com.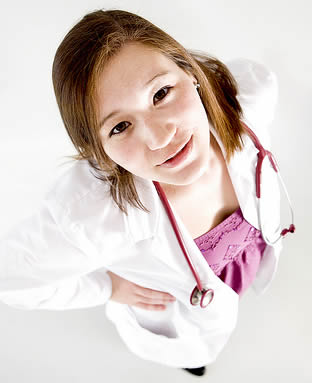 The written exam will cover all subjects that were taken up on during your training. You will be tested in various topics like infection control, communication skills, the proper steps in performing nursing skills under special conditions like feeding a patient in a side lying position. As for the skill exams, you will only perform five nursing skills which will be evaluated. Two of those skills include Hand washing and Indirect Care Skills. The other three will be randomly selected by a computer during your application. A nurse evaluator will observe your performance and rate you. At the end of the exams, the nurse will then enter what he/she observed in the computer. The Prometric system will then determine if you have passed or not. You can call the Delaware nurse aide registry at (302) 577-6666 to get the latest information about certification and eligibility requirements.
This city is a part of New Castle County. It has a total population of 70,851 residents from the last census. With a total area of 17.0 sq miles and a population density of 6,500.1 / sq mile, it is considered as the largest city in the State of Delaware. Aside from that, it's also the county seat there.
New Hanover Regional Medical Center which includes Cape Fear Hospital employs 4,738 people and is the biggest employer in this city. The next largest health related employer is Novant Medical, which includes Brunswick Community Hospital that employs 597 health professionals. Additional health care centers that you can find here include STD Test Express, Bradford Kathleen MD – Dupont Hospital, Ethelbert Investment Company, Towsend Peter F MD FACS, Olurin Pecos T MD, Healthcare Facilities Solution, Riverside Health Care Center, Maxim Healthcare Services, and many more. photo attribution: waltstoneburner