The schools available for CNA classes in Savannah, Georgia that are open for enrollment are listed below. Included in the list are the long-term care facility training programs that are also being offered in the city.
Dominion Health Care Solutions, LLC.
P.O. Box 14261, Savannah, GA 31416
7160 Hodgson Memorial Drive, Suite 103
Savannah, GA 31406
(912) 303-0445
Website: http://www.dominionhealthcaretraining.com/
Savannah Technical College
5717 White Bluff Rd.,
Savannah, GA 31405
(912) 443-5815
Website: http://www.savannahtech.edu/
Woodville Tompkins Technical and Career Institute
151 Coach Joe Turner St.,
Savannah, GA 31408
(912) 965-6750
In becoming a nursing assistant, a necessary step that you must take is passing the license exams. You will not be able to take the exams if you lack in the requirements. Among the different requirements, the most important among them are the completion of a CNA program and passing the background checks. The background checks for criminal records are done in order to protect the patients. To make sure that you will be able to apply for Medicaid healthcare facilities and be well competent when you finish your training, you must make sure that the program you enroll in is approved by the Georgia Medical Care Foundation.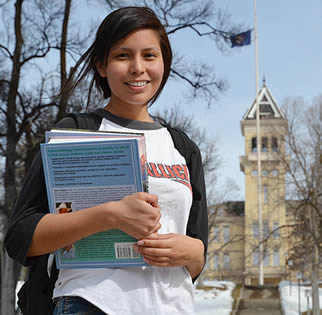 These programs can be found in different institutions. To be certified, one of their requirements is that their training must have a minimum total of 85 hours of training, where 24 of it are allocated to the clinical rotation. When in the clinical area, they students will be placed under the care of a registered nurse. There will only be a maximum of 14 students that are clinical instructor will be allowed to handle. According to the rules of the state, a student will not be allowed to proceed to the clinical rotations if he/she will not get a 100% rating in his/her lab rotations.
After the training, the next step is to apply for the license exams and then take it. The license exams are composed of a written and a skills demonstration. There are also some occasions where the written exams are replaced with oral exams. To get your license and name entered in the state registry, you must pass all the exams. Each applicant will be allowed to take the exams 3 times within one year. After failing the third time, the applicant must undergo retraining before he/she will be allowed to retake the exams.
Applicants who need additional information can visit the registry website at www.mmis.georgia.gov or call locally at (678) 527-3010 or long distance at (800) 414-4358.
This city is the county seat of Chatam County. It was established back in 1733 and was the colonial capital of Georgia at that time. Savannah is considered as the largest city of the county. According to the census of 2010, their total population was around 136,286 residents. It has a total area of approximately 108.7 sq miles and has a population density of 1,759.5/sq mile.
Health care providers that you can find in the area include Ent Surgical Center, Savannah Psychological Consultants PC, Gateway Behavioral Health Three, Statewide Healthcare Services Inc., St Joseph's/Candler – Occupational Therapy Outpatient, American Work Inc., and many more. photo attribution: codnewsroom