The CNA Classes in Raleigh, North Carolina that are listed on this page are all the certified nursing assistant classes that are approved by the state. For more information about enrollment in CNA training, classroom schedules, or the cost of instruction, please call one of the phone numbers listed below.
Care One Health Training Institute, Inc.
309 Chapanoke Road #116
Raleigh, NC 27603
(Multiple classes are being offered)
Guiding Lights Nurse Aide I Program
3724 National Drive,
Raleigh, NC 27612
(919) 371-2062
HealthCore Resource School
1001 Navaho Dr #210
Raleigh, NC 27609
(919) 872-1178
Thomas Health Care, Inc.
5805 Departure Drive (Suite E)
Raleigh, NC 27616
(919) 790-9084
Wake Technical Community College
9101 Fayetteville Road
Raleigh, NC 27603
(919) 866-5800
(Multiple classes are available)
The first step in becoming a nurse aide is to enroll in a training program. Completing an accredited program will make you eligible to apply for the competency exam. If you pass the exam, your name will be listed on the Nurse Aide Registry and you will receive your nurse aide certificate.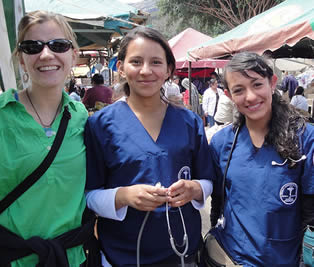 There are several ways to become eligible but one of the best methods is to complete a state-certified training course. These courses offer a minimum of 75 hours of training which is divided into lectures and clinical training. During that time you will be under the care of a qualified nurse aide instructor which is a registered nurse who is trained in educating adults.
You can find suitable course offered by community colleges, private institutions, nursing homes, hospitals, high schools, and even online. Monetary statuses can be a hindrance for many nurse aide candidates. However, there are several courses that offer little or free training. For example, the Red Cross Institution offers standardized training all over the state.
When you complete your training, the next step is to challenge the competency exam. To help conduct the exams, the N.C Department of Health and Human Services made a contract with Pearson VUE. As of December 2012, Pearson VUE has released an online system which made the application process faster and much convenient. With the online system, the applicants may now schedule their own date of examination by following a series of steps. To download a copy of the instructions on how to apply, just follow this link: http://www.pearsonvue.com/nc/nurseaides/schedule/.
You will need to pass the written/oral test and the clinical skills evaluation to get your certificate. Your name on the Registry listing will remain for 24 months. If you wish to maintain your status, you must renew your certificate. To be eligible for renewal, you must be employed as a nurse aide for a minimum of 8 hours.
A notification is sent out by the Registry at least 2 to 3 months before the expiration date of your certificate. The application forms are also sent out during this time. To avoid any problems about receiving your notice and the forms, you must inform the Registry if you changed your name or mailing address. If you do not receive the forms, you can download a copy by going online at www.ncnar.org.
You may update your record on the Registry by:
•    Submitting the Name/Address Change Reporting Form (http://www.ncdhhs.gov/dhsr/hcpr/pdf/nar_coaf.pdf)
•    By calling the registry at (919) 855-3969 – for address changes only
•    By writing to the registry and sending it to:
N.C. Nurse Aide I Registry
2709 Mail Service Center
Raleigh, North Carolina 27699-2709
One option of an advance course that you can take once you become a nursing assistant is to take a medication aide course. By completing a medication aide course, you will be able to take the license exams in order to gain entry into the N.C. Medication Aide Registry. Those who are on the Registry are allowed to work in a N.C. nursing facility only. If you want to become qualified to work in an adult care home, you will need to contact the N.C. Division of Health Service Regulation at (919) 855-3765.
This is city is the capital of the state of North Carolina. It is also the county seat of Wake County. Raleigh is known as the City of Oaks because of the number of oaks found there. It is considered as the 2nd largest city in the state. According to the census of 2010, their total population was at 403,892 people. It has a total area of 144.8 sq miles and a population density of 2,826.3/sq mile.
Health care centers that you can find within the city include Birth Choice, Rx Urgent Care, Easter Seals UCP, MedFirst Medical Center, Brier Creek Urgent Care, Covenant Community Partners, New Beginnings Healthcare, Capital Business Solutions, McGlone Teresa Ph.D., Grew Morter & Hartye PA, A United Community LLC, Neuropsychology Consultants. photo attribution: janeyhenning