CNA Classes in Milwaukee, Wisconsin that are shown on this page offer the most recent certified nursing assistant classes that are open for enrollment as of the moment. These programs have all been approved by the state of Wisconsin for teaching CNA certification training.
AMBER HOUSE, INC
7414 W HAMPTON AVE
MILWAUKEE, WI 53218-
(414) 393-9922
www.amberhouseinc.com
C ROSS EDUCATIONAL CTR
7905 W APPLETON AVE STE 202
MILWAUKEE, WI 53218-0132
(414) 438-9390
www.crosseducationcenter.com
COMMUNITY HEALTHCARE TRAINING CENTER
6815 W CAPITAL DR STE 117
MILWAUKEE, WI 53216-
(414) 578-3132
www.cnatraining.info/
MILWAUKEE AREA TECHNICAL COLLEGE
700 W STATE ST
MILWAUKEE, WI 53233-
(414) 297-8569
(Multiple classes are being offered)
You can only work as a nurse aide in Wisconsin if your name is on the Nurse Aide Registry and if have a valid CNA certification. The only way for you to get into the NAR is by passing the National Nurse Aide Assessment Program. This exam consists of a written/oral exam and a clinical skills test. Candidates must pass both exams to get into the NAR.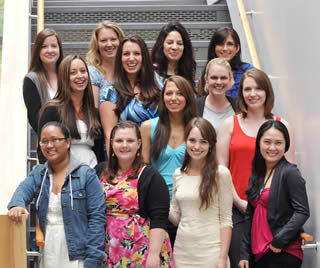 Qualifying for the NNAAP exam
Before you can challenge the NNAAP exam, you must first successfully complete a state-approved training program. One of the best ways to qualify is by passing an approved CNA course. These courses offer 120 hours of training, which are divided into theory and practical training. You can find approved training facilities offered by hospitals, community colleges, nursing homes, government organizations, long-term care facilities, technical and vocational schools, and many more.
How do you apply?
Normally, your instructor will be the one who will provide you with your application form. If you fail to get one, you can request a copy by calling the American Red Cross (ARC) at (866) 257-5424. If you have an internet connection, then you may download a print of the application forms via: http://www.asisvcs.com/publications/pdf/075002.pdf. All applications need to be complete and must be sent along with the payment of $115 for both written/oral and skills exam.
Applications need to be sent to the address provided below:
American Red Cross
WI NNAAP
1806 N. 6h St.
Harrisburg, PA 17120
You can also fax your application to (866) 257-6506, and pay with the use of a credit card. The ARC accepts payments made with the use of MasterCard or Visa.
Need more information about the NNAAP Exam?
A more detailed resource for the NNAAP exam would be the Nurse Aide Candidate Handbook, which you can download a copy via www.pearsonvue.com. The handbook also contains other important forms, as well as sample knowledge and assessment tests.
The Nurse Aide Registry
All the names of individuals who passed the NNAAP exam are entered into the Nurse Aide Registry. One can only remain as a certified nurse aide if one's name is on the Registry. To keep it there you'll have to renew your certification every 2 years.
You'll need to work as a paid nurse aide while under the supervision of a registered nurse to qualify for renewal. No one can continue working with an expired certification. At this time the minimum requirement for renewal is having worked at least 8 hours within the previous 2 year period.
The Pearson Vue company handles all customer service inquiries and questions about the Wisconsin Nurse Aide Registry and can be reached toll free through this phone number:(877) 329-8760.
This city is the county seat of Milwaukee County. It is the largest city in the state and is ranks 28th as the most populous city in the U.S.  According to the last census, their total population was around 594,833 people. Its total area is approximately 96.9 sq miles, and has a population density of 6,296.3/sq mile. Major roads that you can access to the city include Interstate 94, Intestate 43, and Interstates 894 and 794.
Major hospitals that you can find in the city include Children's Hospital of Wisconsin, Froedtert Hospital, BloodCenter of Wisconsin, the Ronald McDonald House, Curative Rehabilitation, and the Medical College of Wisconsin. Aurora Health Care includes St. Luke's Medical Center, Aurora Sinai Medical Center, West Allis Memorial, and St. Luke's SouthShore. photo attribution: ufv