The CNA classes in Jacksonville, North Carolina that are shown on this page are all the NC Dept. of Health authorized courses that are open for enrollment. For more information about signing up for training, program requirements or classroom curriculum, feel free to call the number that is provided below and speak with a facility coordinator..
Coastal Carolina Community College
444 Western Boulevard
Jacksonville, NC 28546-6816
(910) 455-1221
http://www.coastalcarolina.edu/
If you are thinking about starting a career in healthcare, you should start to consider becoming a CNA or a certified nurse aide. The demand for this job is not only increasing in North Carolina, but all over the country. One reason for this is the increase in the number of geriatric patients/clients who need assistance with their daily living and health.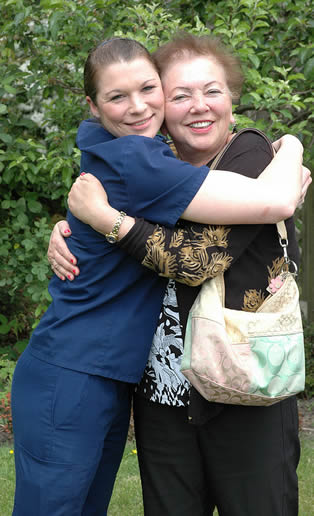 According to the Nursing Home Reform Act, before you are allowed to take care of the patients/clients or work as a nurse aide in a long-term care center, you will have to get certified. To get certified, you must get your name entered on the North Carolina Nurse Aide I Registry. This will involve you completing a 75-hour nurse aide training program that is approved by the state and challenging the competency evaluation exam. RNs and LPNs are also allowed to take the exam without the need for any additional training.
Nurse aides are only taught basic and simple nursing procedures and skills. If you want to increase the scope of duties you are allowed to do, you can train to be a nurse aide II. The certification process of becoming a Nurse Aide II means you need to complete a state-approved Nurse Aide II program and pass the competency exam after. A nurse aide II is allowed to perform more complex tasks with an additional emphasis on sterile techniques in elimination, oxygenation, and nutrition. For more information on how to be a nurse aide II, you can go to the official N.C. Board of Nursing website at http://www.ncbon.com.
By federal and state requirements, anyone who wants to work as a nurse aide in the state of North Carolina must be listed on the N.C. Nurse Aide I Registry. This list will include registered nurses, licensed practical nurses, medication aides, and nurse aide IIs.
To get on the registry, you must be certified by passing the competency exams. Certified nurse aides from other states who want to work in North Carolina are also required to take the exams since the state does not offer reciprocity. The competency exam consists of a written test and a return demonstration of selected nursing skills. The written test also has an oral version which is offered in either English or Spanish. If you want to have the oral exam, you must make your request when you apply for the exams. If you also need any special or additional considerations when taking the exams, you must notify the Pearson VUE when you apply.
If you are able to pass all the tests, your name will automatically be entered on the Nurse Aide I Registry. When you apply for a job, employers will need to validate your status before you are accepted. You can also check your record in the registry by going to https://www.ncnar.org/verify_listings1.jsp. Once there, all you need is to fill up the necessary fields to check your record.
This city is a part of Onslow County. It is also a part of the Jacksonville, North Carolina metropolitan area. Aside from that, it the county seat of Onslow. As of the 2010 census, their total population was at 70,145. It is the 14th largest city in the entire state. It has a total area of approximately 45.2 sq miles and a population density of 1,500.0/sq mile. This city was founded back in 1757 and was named after the former U.S. President Andrew Jackson.
Health care providers that you can find within the city area include Family Urgent Care Of America, Onslow Surgical Clinic PA, Jacksonville Urgent Care, Med Care Of North Carolina, Onslow Doctors Care Inc., Omni Clinic, Family Urgent, Surgicare Of Jacksonville, Greater Visions Health Care SE, Pride In Nc Inc., and A Step Above Therapeutic Services Inc. photo attribution: ufv