CNA Classes in Columbia, South Carolina that are approved by the state for meeting the requirements of the certification exams and available as of the moment are all listed here. For more information about their certified nursing assistant classes, enrollment requirements, program schedules, and cost of instruction, please call the phone number provided on this page.
Agape Health Services (NATP)
7232 Broad River Road
Irmo, SC  29063
803-749-0213
Allheart Allied Health Education Center N.A.T.P. Columbia site
2139 Bull Street,
Columbia, SC
803-834-5017
Carolina Nursing Assistant Program Academy (C.N.A.P.A.)
2611 Forest Drive, Suite 206
Columbia, SC  29204
803-588-9158
C.M. Tucker, Jr. Nurse Aide Training Program
2200 Harden Street
Columbia, SC  29201
803-935-5715
Columbia High School – HST
1701 Westchester Drive
Columbia, SC  29202
803-731-8965
Columbia Health Care
4700 Forest Drive, Suite 202
Columbia, SC  29206
803-782-2000
Columbia School of Nursing Assistants
6615-B Two Notch Road
Columbia, SC  29223
803-786-1120
Heyward Career & Technology Center
3560 Lynhaven Drive
Columbia, SC 29204
803-735-3343
MedTech Columbia
3300 B Kay St.
Columbia, SC  29210
803-731-2824
Midlands Technical College, Continuing Education
PO Box 2408
Columbia, SC  29202-9957
803-732-5231
(Multiple Classes are available)
Ridge View High School
4801 Hard Scrabble Road
Columbia, SC  29229
803-699-2999
S.C. Academy of N.A.T.P. & Certification
2430 Atlas Road,
Columbia, SC
803-622-6155
There is now an increasing demand for nursing assistants throughout the United States. This demand is thought to keep increasing up to 2016. If you are planning on starting a career in the field of health, then this is the best time for you to start a career as a nursing assistant.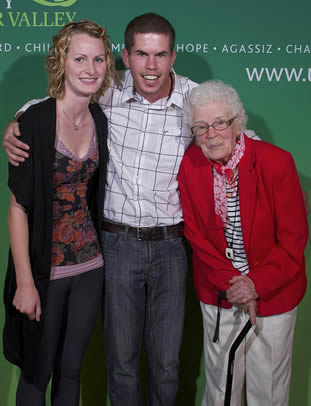 To begin your career, you must look for a suitable CNA training course. These courses are offered by different training institutions and are certified by the DHHS before they are allowed to handle any students. When you enroll, you will be spending at least 100 hours in classrooms for lectures and at the clinical area for practical duties. You will be taught the concepts that were required by OBRA such as infection control, patients' rights and independence, mental health, communication skills, and many more. Depending on which program you choose to enroll in, it may take 6-12 weeks to complete a program.
By completing a state-approved program, you will become eligible to apply for the competency exam. The NNAAP exam will consists of a multiple-choice knowledge test and a clinical skills return demonstration. These tests will be given on the same day at an approved regional testing site. If you are able to pass all the tests, your name will be entered in the Nurse Aide Registry. A nursing assistant is only considered certified if his name is on the NAR. The NAR is currently maintained by Pearson VUE. Once your name is entered, you will receive your nurse aide certification within 10 days from your exam date.
A CNA certification will let you work as a nursing assistant for 2 years. If you wish to continue your certification, you must renew it before it expires. To become eligible for renewal, you must show that you have worked for at least 8 hours as a paid nursing assistant. One of the sections that are on the recertification forms must be completed by your last employer.
This Recertification Notice will come with the necessary certification forms. These are sent to your address at least 60 days from your certification's expiration, so you will have plenty of time to get the necessary requirements. For those who are working for a Medicaid nursing facility, their renewal fees will be paid for by their employers.
This city is the county seat if Richland County. It is also the state capital of South Carolina and the largest city in the entire state. According to the 2010 census, their total population was at 129,272 people. The name of the city was derived from Christopher Columbus. Columbia has a total area of about 133.8 sq miles and a population density of 928.5/sq mile. Major roads serving the city include Interstates 26, 20, 77, 126, SC 12, SC 16, and many more.
Health institutions that are serving the city include Sisters of Charity Providence Hospitals, Palmetto Health Heart Hospital, and Lexington Medical Center. Other health care centers that you can find in the area include Rite Aid, Kramer, Karen L DDS, Life Care Center Of Columbia, and many more. photo attribution: ufv