The nursing assistant training programs that are in Cheyenne, Wyoming that are being shown here have the most recent training that you can get. For more information, please call the program with the contact number below.
HCP Education Center
1013 Logan Avenue Cheyenne HCP Education Center
Cheyenne WY 82001
778-8861
Laramie County Community College
1400 – East College Drive, City
Cheyenne, WY– 82007
(800) 522-2993 or 778-1267
www.lccc.wy.edu/
East High School, Cheyenne
East High School
2800 E Pershing Blvd
Cheyenne WY 82001
Ph: 771-2663 x2160
Fax: 771-2679
www.east.laramie1.org/
Central High School
5500 – Education Drive, City
Cheyenne, WY – 82009
(307) 771-2216
Laramie County School District #1 at South High
1213 W Allison Rd
Cheyenne WY 82007
Ph: 771-2410 ext. 22607
Fax: 771-2420
Laramie County School District #1 at Triumph High
1250 West College Drive
Cheyenne WY 82007
Ph: 771-2500
Fax: 771-2508
MNA 111/112-Medical
6101 Yellowstone Road, Suite 101
Cheyenne WY 82001
Ph: 432-9200
Fax: 432-0559
Getting a CNA certification is a great way to enter the healthcare field without spending too much time and money. If you have money problems, there are numerous scholarship programs and training facilities that will help you with your problem. Once you get certified, you then be allowed to more for a more advanced certification. Compared to other careers, training to become a nursing aide is still quicker and easier.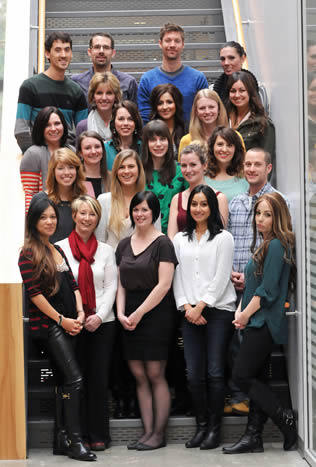 Taking the first step: Enrolling in a program
In order to qualify for a certification, you need to successfully complete a state-approved nurse aide program. Approved training programs in this state last a minimum of 105 hours. These hours are divided into 75 hours of classroom instructions and at least 30 hours of clinical practice. During the entire training period, students will be under the supervision of a qualified nurse aide instructor.
Students who are enrolled in a nursing facility have a slight advantage since they'll be able to gain more clinical experience. A nursing facility may hire you to temporarily work as a nursing aide even without a certification. If so, you'll have 120 days to complete a program and get certified. You won't be allowed to perform any procedure that hasn't been taken up in the classroom during your training period.
The Certification Exam
The certification exam is officially known as the National Nurse Aide Assessment Program Exam. It is conducted by the American Red Cross with the assistance of Pearson VUE. This exam consists of a written/oral test and a skills evaluation exam. Candidates must pass both tests to get into the Nurse Aide Registry and receive a CNA certificate.
Like other states, your training will only be valid for one year. However, unlike many others, the State of Wyoming allows a candidate to take the exam for 5 times within the year. The bad news about this is you won't be allowed to work as a nursing aide if you use up all your chances to pass. You can get a copy of the application form, as well as more information regarding the certification exam, via this link: https://nursing-online.state.wy.us/Resources/CNA%20Exam%20App%2010-25-2013.pdf.
Maintaining Your Eligibility
You can keep working as a nursing aide so long as you keep your certification active. To do this, you'll have to renew your certification every 2 years. All certifications in the state expire on December 31. To qualify for renewal, the state requires its certified nurse aides to work for at least 16 hours of work as a paid CNA and 24 hours of continuing education. To make things easier, the Wyoming Board of Nursing has an online renewal that's open from October 1 – December 31 every even year.
This city is the capital of the state of Wyoming. It is also the county seat for Laramie County. It is a part of the Cheyenne, Wyoming, Metropolitan Statistical Area. With a total population of 59,466 residents during the 2010 census, it is the most populous city in the state. You can find this city on the Crow and Dry Creeks. This city has a total area of approximately 24.6 sq miles, where most of it is land. The city is also known as Magic City of the Plains and Capital City.
Health care providers that are found in the area include Allergy & Asthma Clinic Of Wyoming LLC, Health Reach, Cheyenne Women's Clinic, Frontier Vision Clinic P.C., College Drive Urgent Care, Family Planning, Allergy & Asthma Clinic Of Wyoming LLC, Complements, Big Horn Urgent Care, Greene Chiropractic Clinic, and Healion Emergent Care. photo attribution: ufv