The nurse aide classes that are open at this time in Clinton, Missouri can be found below. This programs have received the approval of the state and offer the proper amount of hourly instruction and approved curriculum. For more information about signing up, just call the number provided and talk with a school counselor,
Clinton Vo-tech School
602 S 5th Street,
Clinton, MO 64735
660 885-6101
http://clinton.k12.mo.us/site/default.aspx?PageID=1
The first step in becoming a nursing assistant is to enroll in a CNA training course. These courses take 4 to 6 months to complete. According to the law, these courses are required to offer the students no less than 100 hours allocated for clinical duties and 75 hours of classroom instructions, which will include lectures and laboratory works. It is possible to be hired by a long-term care facility before you are officially certified. However, you are only allowed to work for up to four months and pass the exams and be added to the registry within that time.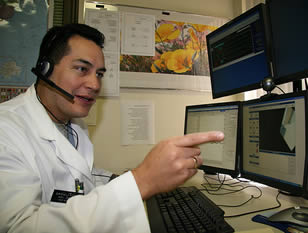 After completing a training course, you will then be able to apply for the license exams. You must pass the license exams in order to get your name entered on the state's Nurse Aide Registry. Those who enrolled in nursing courses may also apply for the exams if they are able to meet the requirements.
The license exams are composed of a written and a skills evaluation on the basic nursing skills. If you happen to fail in at least one part of the exams, you will not get your name on the Registry. Every applicant who was able to undergo CNA training will be given 2 attempts to pass the exams. The applicant may immediately take the exams, if the examiner allows it, on the same day the results were received.
Once you pass the exams you become certified and will need to renew your license each two year period. This is done by submitting verification of time spent on the job. Currently you must work 8 hours at least in a health care facility as a nurse aide to qualify for renewal. You will receive notification before your renewal date that provides further information. You can also call 573-526-5686 to speak with an associate of the MO Department of Health and Senior Services for more details.
This is the county seat of Henry County. The city got its name from a former New York governor named DeWitt Clinton. As of the latest census, their total population has reached over 9,311 people. It has a total area of approximately 9.3 sq miles, where all of it is land. Its population density is 1,007.6/sq mile.
Example of health care centers that  you can find in the area include Western Missouri Medical Center, Golden Valley Memorial Healthcare-Physician Clinics, Golden Valley Memorial Hospital, Saint Luke's Medical Clinton, Golden Valley Medical-Clinton, Twin Lakes Counselling Center LLC, Harrison Chiropractic Center, Clinton Healthcare & Rehabilitation Center, County Health Center, and Kaysinger Basin Regional Planning Commission. photo attribution: militaryhealth