Testing is a necessary part of your your nursing assistant training. This exam will help prepare you for the skills required to preform the job of being a certified nursing assistant and help you meet the requirements of your state. State exams are a requirement to receive your certification. Read on to discover what you can expect when taking a CNA exam.
Once you have been accepted as a nursing assistant at a health facility, you will be required to take an exam for certification. While some health facilities may hire you even though you are not certified, you will still earn more if you will take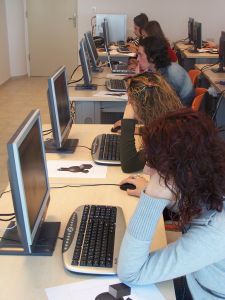 the exam. With it, you will be able to progress to higher positions. Even though you are not that good in taking exams, there is still hope. After all, nursing assistant testing is different from other types of exams. It is a combination of written and skill-based testing. After all, nurses will only want to hire an assistant that knows what they are doing.
But before you can tackle the exam, you first need to be familiar with it. First, you must know that the nurse aide exam is composed of two parts namely the written part and the clinical part. The written part is usually based on common sense theoretical practices you learned during your classroom instruction. In here, you will be asked about what you have learned and how you are going to tackle the situation. On the other hand, for the clinical exam you will need to physically demonstrate different commonly used skills and tasks. They may bring a patient with them so you can demonstrate your skills in a real-life medical setting. This is a good measure of whether or not you have the capability to cope with the responsibilities of a nursing assistant.
The written part is really not that hard. As long as you have reviewed all of your books and handouts, then you will do well. It is better to study on the same state where you will take the test. Remember that tests may vary depending on the state. This will save you the trouble about wondering why the test is different from the handouts of another state. If you attended your nursing assistance training religiously and you have reviewed all of the paperwork they have given, then you will do well on this part. On the other hand, the clinical part will require more skills than brain power. I have encountered a lot of people who are nervous about this part of the exam. This exam will be executed with another person looking over you. This is done because you are not yet a professional. You may do some things that can endanger the patient's welfare. With this, it is very important that you have taken your skill training seriously. That way, you will know what to do when the situation calls for it.
As you can see, taking the state examinations is not hard if you made the necessary preparations. This is the reason why CNA training is a must. It will help you to be familiar with all the tasks that you have to do as well as get the knowledge that you need for your written exam.