The certified nursing assistant training facilities that are offering classes in Casper, Wyoming are listed here. Want to know more about enrolling? For any questions, do not hesitate to call the program with the contact number which is provided below.
Casper College
125 – College Drive, City
Casper, WY – 82601
(307) 268-2717
www.caspercollege.edu/nursing/index.html
Getting a nurse aide certification in Wyoming is a great way to enter the field of healthcare. Nursing assistants are very in demand, not just in this state, but in others as well. Compared to other careers in the field, such as nursing, training to become a nursing assistant is quicker and much more affordable.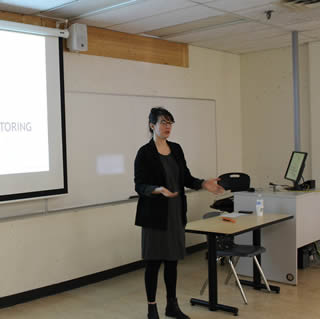 In order to get a CNA certification, you must first need to enroll in a class that's approved by the state's Board of Nursing. If you are already working in a nursing facility as a non-certified nursing assistant, you will only have a maximum of 4 months to get certified. CNA training curriculum consists of at least 105 hours of training. Curriculum must include both theory and practical training while under the supervision of a qualified instructor.
Completing a CNA program is a requirement to qualify for the NNAAP exam. Nursing students/graduates may apply for the exam without the need to undergo training. They can apply by submitting their transcript of records. A nursing student must have completed at least 1 semester of nursing school to qualify.
The NNAAP exam consists of a multiple-choice written/oral test and a skills exam. The test would cover subjects such as personal care, emergency care and procedures, safety precautions, communication techniques, nursing skills, and infection control. Both portions of the exam must be passed to get certified.
Testing and other Fees:
•    Testing fee for both parts – $98
•    Application fee – $60
•    Criminal background check fee – $60
All applications must be sent to the address below:
American Red Cross/ Wyoming NNAAP
1804 North Sixth Street
Harrisburg, PA 17102
If you pass both tests, then your name will be added to the Nurse Aide Registry. Only individuals whose names are on the Registry are allowed to work in a federal nursing facility for more than 120 days. To check your status on the NAR, please follow this link: https://cnaregistry.health.wyo.gov/.
Names on the Registry, as well as certifications, are only valid for 2 years. A CNA must renew his or her certification every 2 years. To qualify, one must work for at least 16 hours as a paid nursing assistant; complete at least 24 hours of in-service training (You can check the available trainings via https://nursing-online.state.wy.us/Default.aspx?page=52); pay the renewal fee; and get a signed statement indicating the nursing assistant to be in good standing.
Casper serves as the county seat of Natrona County. It is the 2nd biggest city found in the state of Wyoming. This city is also known as The Oil City. You can find Casper in east-central Wyoming. It is at the foot of Casper Mountain. As of the 2010 census, their total population was estimated to be about 55,316 people with a population density of 2,073/sq mile. The total area of this city is approximately 28.8 square miles, where almost all of it is land. Major roads that are serving this city include Interstate 25, and U.S. Routes 20, 26, and 87.
Health care providers that are readily available to you include Brown Stephen L M.D. Psychiatric Services, Memorial Hospital of Converse County, InstaCare of Casper, Urgent Care of Casper, Natrona County Health Department, Westside Women's Clinic, Wyoming Behavioral Institute, Community Health Center Of Central Wyoming, Robison Chiropractic Clinic, True Care Women's Resource Center, and Allergy & Asthma Clinic Of Wyoming. photo attribution: ufv