The nurse aide training schools located in Canonsburg, Pennsylvania that are listed here contain all the state approved programs at this time.
Greenery Special Care Center
2200 Hill Church Houston,
Canonsburg, PA 15317
(724) 745-8000
Western Area Career and Technical Center CNA Classes
688 Western Ave.,
Canonsburg, PA 15317
(724) 746-2890
The State of Pennsylvania requires all nursing assistants who are working in a federally certified long-term care facility to be listed on the state's Nurse Aide Registry. Those who have never been certified as nursing assistants before can only get on the NAR by taking the CNA competency evaluation exams. We've included on this page all the important details that you need to know about the certification process in Pennsylvania for the benefit of those who do not know.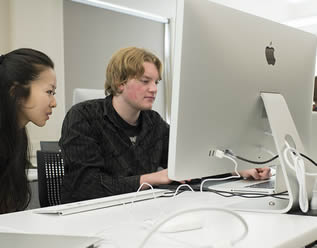 Eligibility
You can apply for the CNA exams once you've met at least one of the eligibility routes. A candidate can apply through any of the following:
1.    Complete a certified 80-hour Nursing Assistant Training Program (NATP).
2.    Complete the Fundamentals of Nursing through a nursing school that's approved by the PA Department of Education.
3.    Have a lapsed CNA certification that has not expired for more than 2 years.
Applying through routes #2 or #3 will only give you one (1) chance to pass. A candidate who fails must undergo retraining and apply through route #1.
School Classes
During your instruction you will receive theoretical instruction and class lectures in class, and get actual hands-on skills training in a nursing home type environment. During your instruction some of the skills you will learn include nursing theory, housekeeping, safety protocols, measuring vital signs, infection control, personal hygiene, feeding & nutrition, restorative care, psychosocial, sub acute care, catheter maintenance, range of motion techniques, transporting patients, death and dying, and resident rights.
Application Process
Get a copy of the CNA exam application form from your Instructor. If you do not get one, then you may request a copy from the American Red Cross, or download a copy from www.pearsonvue.com. Complete all required information and place it in one envelope along with the payment fee for the tests.
Application forms must be sent to:
American Red Cross
1804 N. 6th Street,
Harrisburg, PA 17102
Testing Fees:
All first-time takers must pay $102 for both written (or oral) exam and the clinical skills test. Payment must only be in the form of money orders or cashier's checks made payable to the ARC. When retaking the exams, you'll only be required to pay for the exam that you failed:
•     Manual Skills Exam Only – $70
•    Written/ Oral Exam Only – $32
Testing Process
The exams will be made up of two parts where you must pass both parts to get your license. The parts are a written test and a demonstration exam. Once you get your license, you will then become a CNA and will be able to work in the place you choose. For testing locations call the American Red Cross at 1-800-795-2350 to find a facility nearby. Questions regarding the PA nurse aide registry is conducted through Pearson VUE and they can be reached at 1-800-852-0518.
Score Reports
Normally, the score report for each exam is sent back within 10 minutes after being sent for checking. If a candidate manages to pass, then his name will be forwarded by Pearson VUE to the NAR for placement.
Grievance
A candidate may submit a grievance if he has any doubt regarding the testing procedures or with the scoring. The ARC will follow-up on each grievance report within 30 days of receipt. The grievance must be hand written by the applicant and sent to the ARC. Call the ARC at (800) 795-2350 to talk to a representative and find out more about this process.
If the ARC finds fault, the CNA candidate may be allowed to retake the exams for no additional charges.
Canonsburg is a borough that is a part of Washington County. It was named after Colonel John Canon, who was responsible for the laying out of the community. The borough is sometimes called as Guntown. During the earlier years, the town was well known for its coal mines and steel mills. You can find this community about 18 miles southwest from Pittsburgh. Major roads that you can use to get to this area are Route 19 and Interstate 79. According to the 2010 census, their total population had reached up to a total of 8,992 people. They have a total area of 2.3 sq miles and a population density of 3,703.5 / sq mile.
The STD Test Express, NovaCare Rehabilitation, Health Works, Consulate Health Care, Choice Healthcare Supplies, Lungs At Work, Canonsburg Counseling Associates, and Canonsburg Community Health Care are some of the health care providers that you can find serving Canonsburg. photo attribution: ufv