The certified nursing assistant classes in Candler that are shown to you on this page are all the North Carolina state approved license courses that are being offered as of the moment. For more information about program schedules, certification requirements , or school tuition costs, please call the number provided.
Asheville-Buncombe Tech Community College/Enka Campus
1459 Sand Hill Rd.
Candler, NC 28715
(828) 254-1921
http://www.abtech.edu/
To avoid any problems when taking the exams, the Department of Health and Human Services created guidelines that must be followed when taking the exams. Failure to follow these guidelines may result in the disqualification of the candidate.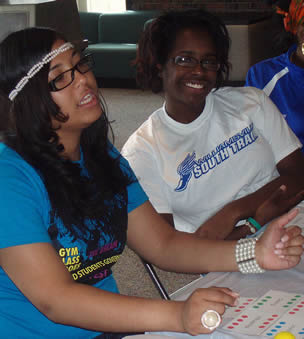 All candidates are required to arrive 30 minutes before the scheduled time for both parts of the exam. If you fail to arrive on time, the nurse aide will no longer let you in and take the exams. If you failed to take the exam because of this, you will not be eligible for refunding or rescheduling. Before the start of the exams, you will be required to check in by presenting your proper identification.
When you take the exams, only approved items may be brought inside the testing area. Candidates are discouraged to bring personal items such as phones and bags.  The following items are the only things that are allowed inside the testing room:
•    Proper identification
•    Three sharpened No. 2 pencils.
•    Eraser
•    Watch with a second hand.
You are required to bring two kinds of identifications. One of those IDs must be a US government-issued SS card that has your signature and should not be laminated. The ID that you bring must have the same name as what was on your application. For those who worked in the armed services, they are allowed to use their current Military ID instead of a SS card. Other valid forms of IDs that you can use as your second type of ID include:
•    •    Current and non-expired driver's license
•    State-issued ID card
•    Current, non-expired, current federal-issued EAD.
•    Alien registration card.
This city is a part of Buncombe County. It is also a part of the Asheville Metropolitan Statistical Area. Major roads that are serving this city include North Carolina 151, U.S. Route 74, U.S. Route 19, and U.S. Route 23. It is at an elevation of 2139 feet and is an unincorporated community.
Examples of health care centers that you can find in the area include Heading In The Right Direction, (828) 665-7617, Ashville Health Center Ashville Health Center, Minnich Ken MD (828) 667-2526, Zboyovski Father John DR (828) 667-4748, Musgrove Holly MD (828) 667-2526, Hominy Valley Family Health Center (828) 667-2526, Dressel Laura E MD (828) 667-2526, and many more. photo attribution: create-learning