Listed here are the schools in Buffalo, Wyoming that offer nurse aide programs to new students. Those who finish the course are able to schedule a test date for their license exams. A representative from the facility shown here can help you find the right class for you.
Sheridan College Outreach
101 – Aspen Drive, City
Buffalo, WY – 82834
(307) 674-6446
www.sheridan.edu/site/about-nwccd/
Northern Wyoming Community College District Outreach
29891 – Old Highway 87, City
Buffalo, WY– 82834
(307) 674-6446
A nursing aide is one of the most important members of the health care team. They assist in the provision and maintenance of nursing and nursing-related care to patients who are in hospitals, nursing homes, long-term care facilities and other healthcare settings. Training to become one is considered as one of the best ways to start a career in the field of health. Not only is there a high demand for nursing aides, but there is also plenty of opportunities for career advancement.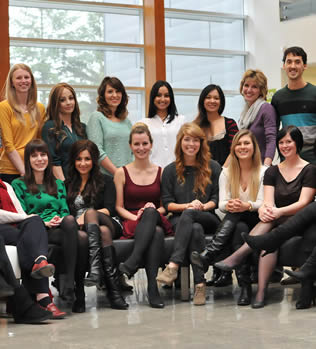 The Certification Process
The Nursing Home Reform Act requires all nursing aides to be certified in order to work for a long time. To get a certification, you'll have to challenge and pass the National Nurse Aide Assessment Program Exam. This exam is divided into two parts: a written (oral) knowledge test and a skills evaluation exam. Candidates must pass both tests in order to gain entry into the Nurse Aide Registry and receive a certification.
To qualify for the NNAAP exam, you must first successfully complete a CNA course that is approved by the state's Department of Health or Board of Nursing. These programs are required to offer at least 105 training course, which consists of at least 75 hours of classroom lectures and 16 hours of supervised clinical practice. Depending on the program you choose, it may take about 2 to 6 months to complete your training. Passing a training program is necessary to get your license. This is one of the requirements to take the state license exams. Once you get your license, you can then proceed to a higher degree.
Reimbursement for Training and Testing
In accordance with the federal law, no nursing aide candidate who is employed by or have an offer of employment from a nursing facility prior to enrollment can be charged for training, certification testing, books, or other course materials. All payments must be charged to the hiring employer. Those who find work within one year after getting certification may also qualify for reimbursement from their first employer.
Maintaining your Eligibility to work as a CNA
All the names of workers in the state are listed on the Nurse Aide Registry. Employers will always check the names of their applicants if they are on the Registry prior to hiring them. If you wish to check your own status as a certificate holder, you may do so by going to https://cnaregistry.health.wyo.gov/.
Names on the Registry will only remain there every 2 years. To keep your name on the Registry, you'll need to renew your certification. All CNA certifications in the state expire on December 31 of every even year. To qualify for re-certification, you must provide the following:
•     Proof of employment as a certified nursing aide for at least 16 hours while under the supervision of a registered nurse;
•    Evidence of twenty-four (24) hours of in-service training directly related to nursing concepts and topics (should be properly documented on this form: https://nursing-online.state.wy.us/Resources/LIC105CNACELog.pdf);
•    The required renewal fee
•    A signed statement attesting of your good status as a certified nursing aide.
The city of Buffalo is located in Johnson County. It is also the seat of government for the county. As of the 2010 census, their total population had reached up to a total of 4,585 people. They had a population density of 1,000/sq mile. The total area of Buffalo is approximately 4.5 sq miles, where all of it is land. You can get to this city if you use either Interstate 25 or 90.
The Northeast Wyoming Pediatric Associates PC, Associates in Women's Health P.C., Family Medical Center, Cowboy Occupational Medicine & Testing, Northern Wyoming Mental Health, Powder River Orthopedics & Spine PC, and Biggs Rodney C MD PC are examples of health care providers that are serving this city. photo attribution: ufv