Those in Buckingham, Virginia that are looking for nurse aide programs can find them located here. The instructional courses offered have been vetted by the state and will enable one to take the tests for certification after they have finished the required number of hours.
Buckingham Vocational School Nurse Aide Training Course
Route 60,
Buckingham, VA 23921
(434) 969-6180
The demand for healthcare providers in Virginia has increased over the years. This increase in demand has made a lot of people to think about shifting their careers. Now, starting a career, especially if you already have one, is no easy task. That's why you should probably consider becoming a nursing assistant.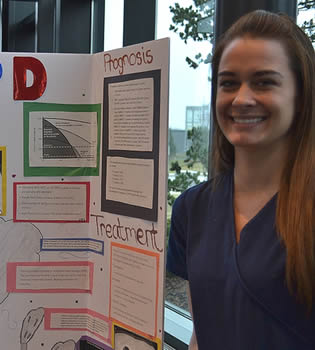 Nursing assistants work under the supervision of registered nurses. They are entry-level professionals, and help provide nursing care to patients in different healthcare settings. What makes them so great? Well, compared to other careers, you don't have to spend years of training to become one. All you need to start working is to complete a few months of training and take the certification exam.
CNA training consists of at least 75 hours of supervised clinical practice and lectures in the classroom. Both the theory and practical training are done at the same time. Students are handled by a registered nurse who is qualified to take care of nursing assistant students. Depending on the program you choose, it can take you around 2 to 6 months to complete your training.
Another advantage of this profession over others is that there are different routes that you can take to become one. Ultimately, what employers will look for is a certification that's issued by the state's Board of Nursing. Having a certification will prove that you are a competent nursing assistant who was able to meet federal and state's training and testing standards. Nursing students and nursing graduates – including registered nurses, can take the CNA certification exam if they wish to become nursing assistants.
The certification exam consists of a multiple-choice knowledge test and a practical skills evaluation. The knowledge test can be taken as either a written or oral exam. Candidates are given a maximum of 2 hours to answer all 70 questions and 30 minutes to perform all 5 randomly selected nursing skills. You can get more information about the certification exam if you download a copy of the Candidate Handbook at http://www.asisvcs.com/publications/pdf/075300.pdf.
Candidates who are able to pass both tests will get their certification a few days after passing. If there are no technical problems, the exam results are normally released on the same day. If you want to check your status as a certified nursing assistant, you can visit www.dhp.virginia.gov.
This census-designated place is the county seat of Buckingham County. It was established back in 1818 and was named as Maysvillle. Its name was changed to match the name of the county. According to the census of 2010, their total population was around 133 residents.
Examples of health care facilities that you can find serving the city area include Farmville Family Chiropractic, Home Recovery – Home Aid Inc., Progressive Therapy Inc., Diabetes Care Club, Hospice Of The Piedmont, West Home Health Care Inc., Virginia Prosthetics Inc., Life Alert, Liberator Medical Supply, and many more. photo attribution: codnewsroom