The state licensed nursing assistant training being provided in Brunswick, Georgia that is open for enrollment as of the making of this post are all listed below.
ADL Training and Testing
2919 Altama Ave.,
Brunswick, GA 31520
(912) 265-9355
http://adltraining-cna.com/
American Red Cross Southeastern Coastal GA Chapter
207 Rose Drive,
Brunswick, GA 31520
(912) 265-1695
http://www.redcross.org
Brunswick Job Corps Center
4401 Glynco Pkwy.,
Brunswick, GA 31525
(912) 264-8843
http://brunswick.jobcorps.gov
Golden Isles Career Academy
Glynco Parkway,
Brunswick, GA 31520
(912) 280-4335
http://www.gica.us/
Sears Manor
3311 Lee Street,
Brunswick, GA 31520
(912) 264-1857
http://www.searsmanorcoastalnursingrehab.com/
The completion of a training program is one of the most important requirements that must be met to become a CNA. All students who are enrolled in a certified training program must complete the classroom, clinical, and lab rotations. A 100% rating is required in the lab before the student is allowed to proceed to the clinical rotations. While the students are in the clinical area, they will be placed under the care of a member of the healthcare team like a registered nurse. The training programs in this state can be completed within 2-6 months.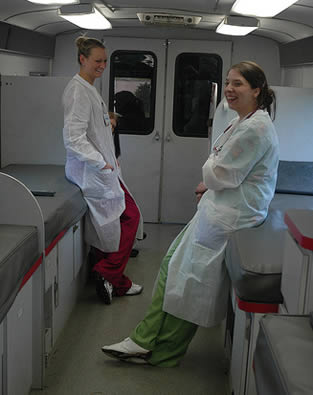 After the completion of the training, the next step is to apply for the license exams. To apply, the applicant will need to send in the competed application form, transcript, high school diploma, fingerprint cards, ID photo, and the payments for the different fees. All applicants must be able to pass the background checks to proceed and take the exams.
After passing the exams, the candidate's name will then be entered in the state's Nurse Aide Registry. He or she must maintain this status to be able to apply for long-term work in different healthcare settings. If you are already working as a nursing assistant in a nursing facility, you are required to complete a training program and pass the license exam within 4 months from the start of your work.
Brunswick is the county seat of Glynn County. It is located in southeastern Georgia. It is also about 30 miles north from Florida, and a few miles south of South Carolina. According to the census of 2010, their total population was around 15,383 residents. Its total area is approximately 25.2 sq miles and has a population density of 934.5/sq mile.
The Southeast Georgia Health System is the main health provider for the city. Other health care facilities that you can find in the city include Intrepid USA Home Health Service, Gambro Health Care Brunswick, STD Test Express, Rose Health Care, Gateway Behavioral Health Services, Ental Health Center, Golden Isles Surgical Center, and many more. photo attribution: komunews