The nursing assistant training programs that are available for enrollment in Brattleboro, Vermont are listed below. For more information about these state recognized classes, please call the school from the directory below.
Eden Park
187 Oak Grove Ave.,
Brattleboro, VT 05301
(802) 257-0307
Thompson House Nursing Home
80 Maple St.,
Brattleboro, VT 05302
(802) 254-4977
There is a growing demand for licensed nurse aides as the number of elderly in the population increases. Another contributing factor for their demand is the fact that nurse aides can be found working in different healthcare settings such as hospitals, long-term care centers, assisted living centers, clinics, rehabilitation facilities, nursing homes, and even in the client's own home.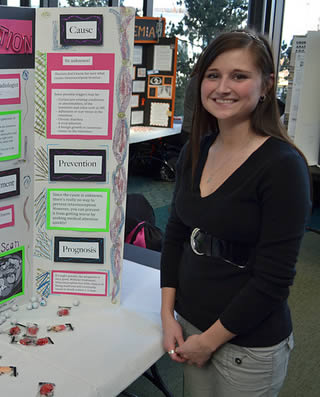 To protect patients from improper care, the state has required all nurse aides to be properly trained and licensed before working in a state-approved healthcare facility. Employers are required to hire only those whose names can be found in the Nurse Aide Registry. They can check each applicant's license and/or name by going to www.vtprofessionals.org or by calling the NAR at (802) 828-2396.
The best way to learn how to be a good nurse aide is by completing an LNA training course that is approved by the Board of Nursing. These courses take at least 2 to 6 months to complete. They consist of a minimum of 75 hours of theory and 30 hours of supervised clinical practice. Every course must be headed by a registered nurse with at least 2 years of experience working in a long-term care facility. Students are taught about infection control, basic nursing care, human anatomy, personal care, emergency procedures, interpersonal skills, and other related concepts.
As soon as you are through with your training the next step is to test out your knowledge and skills by taking the competency exam. The competency exam consists of a 75 item knowledge test and a skills evaluation exam. If a candidate is able to pass both of them within 2 years after his training or within 3 attempts, then his name will be added to the Nurse Aide Registry and he will be given a license.
LNA licenses in Vermont are only valid for 2 years. A notice is sent out by the Board at least 2 months before the license expires to remind the nurse aide to renew it before it expires.  The state requires a nurse aide to work for at least 400 hours every 2 years while under the supervision of a registered nurse to qualify for renewal.
Once your name is on the NAR you will need to keep your record updated. Please inform the registry if you change your name or address by going to the link provided above or by calling the registry. There is no charge if you change your name, address, or status. Failure to inform the NAR of your change of name or address can jeopardize your status there.
This is a town that is located in Windham County. It was originally known as "Wantastiquet". It was then renamed as Brattleborough, and then renamed again into its current one. You can find this town ajacent to the Connecticut River. As of the 2010 census, their total population was about 12,049 residents with a population density of 375.3/sq mile. The total area of this community is estimated to be about 32.4 sq miles, where only half a square mile of it is water. Major highways that you can use to get to this town include Interstate 91, U.S. Route 5, and State Routes 9 and 30.
Health care providers that are serving this town include Just So Pediatrics, Brattleboro Area Ophthalmology, Brattleboro General Surgery, Brattleboro Primary Care, Maplewood Family Practice, Windham Family Practice, Windham Internal Medicine, Planned Parenthood: Brattleboro Health Center, and plenty more. photo attribution: codnewsroom