Joining nursing assistant classes in Bolivar, Missouri will help you learn the health care skills used on the job. School programs featured here have been approved by the state and offer the proper curriculum and instructional hours. Contact the facility and speak with one of their representatives to get course details.
Bolivar High School Health Occupation Class
1401 N Hwy D
Bolivar, MO 65613
417 326-5228
http://www.bolivarschools.org/
Bolivar Technical College
2001 W Broadway Ste 6
Bolivar, MO 65613
417 777-5062
http://www.texascountytech.edu/
For applicants to become certified to work as a nursing assistant they must pass the state competency examination. Generally, one would enroll in a Board of Nursing authorized school program that provides the correct amount of instruction. This is currently 75 hours of class work and 100 hours of real life experience in a clinical environment similar to a long-term care facility. To be able to enroll applicants must be 18 years old or enrolled in a high school vocational class. In addition one must be free of any disqualifying convictions and not be listed on the state EDL disqualification list. After meeting the training requirement students can schedule a date to take the two part test.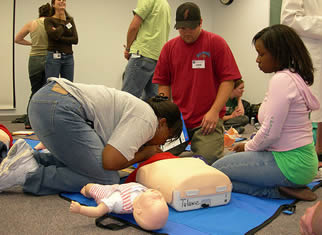 Passing the CNA license exams is the only way to get your name on the nurse aide Registry. Only those whose names are on the registry and have an active status may work in a long-term healthcare facility. A person may work as an uncertified nursing assistant in a licensed nursing facility for only up to 4 months. If he wishes to continue to work, then he must enroll in a state-certified nursing aide and pass the examination before the 4 months are up.
If you want to aim for something higher, there are also certain certifications that you can place on top of your nursing aide certification such as a Medication Technician Certification or an Insulin Administration certification. To be eligible for this, you must:
1.    Be at least 18 years old
2.    Have a high school diploma or a GED.
3.    Not have a Federal marker or be listed on the EDL or employee disqualification list.
4.    Pass specific parts of the Test for Adult Basic Education, which is given by the school that is sponsoring the course.
For more information, you can follow this link: http://health.mo.gov/safety/cnaregistry/faqs.php#cmt1.
This is the county seat of Polk County.  According to the latest census, their total population has now reached up to 10,325. The city got its name from the Bolivar, Tennessee. The city is best known as the place where the Southwest Baptist University is located. Bolivar has a total area of 8.28 sq miles, where all of it is land. It has a population density of 1,247.1/sq mile.
Examples of health care centers that you can find in the area include Citizens Memorial Home Medical Equipment, Polk County Health Center, Partners In Your Community, Cmh Institute of Pain Management, Cmh Endocrinology Center, Melton Nathan M Doctor of Osteopathi, Outpatients Visiting Physicians, Parkview Healthcare Facility, Butterfield Residential Care Center, and Central Care Cancer Center. photo attribution: niels_olson