The certified nursing assistant programs offering classes in Blairsville, Georgia that are listed on this page offer the recent course you can enroll in. Each of these schools have been approved and licensed for instruction by the state Department of Public Health.
North Georgia Technical College
434 Meeks Ave.,
Blairsville, GA 30512
(706) 439-6324
Website: http://www.northgatech.edu/
Union County Nursing Home
550 Nursing Home Circle,
Blairsville, GA 30512
(706) 745-4948
One of the most important requirements is the completion of a nursing assistant training course and receive the proper education and training. CNA classes in this state are commonly referred to as Nursing Aide/Assistant Training Programs. Training courses in this state are offered by different institutions like colleges, high schools, nursing homes, and nursing facilities.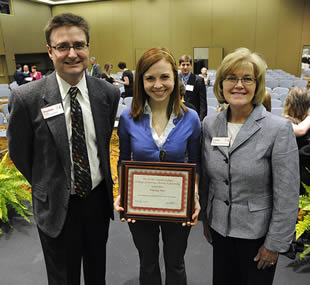 For you to complete your training, you must have at least 85 hours of training. Your training will be composed of theoretical lessons on the different concepts of the Fundamentals of Nursing and at least 24 hours of clinical rotations. Before you enter the clinical rotations, you are required to get a 100% rating on your lab rotation. The lab rotations are mostly about training on the different nursing competency skills. It takes about 2 to 6 months to complete a program.
Once you complete your training you are then able to apply for the licensee exams. The license exams in this state are composed of a written and a skills evaluation exam. There are also cases where the first part is an oral exam instead of a written one. If you pass both the parts of the license exams, your name will be entered in the Nurse Aide Registry. Each applicant is allowed to take the exams up to three times in one year. Failing for the third time will require you to undergo retraining before you can take the license exams again.
Nurse aide licensees in this state expire every 24 months. If you wish to continue your work, you must renew it before then. According to the Federal Regulations, when you apply you must have worked for at least 8 hours, with pay. If you were not able to work within the last 24 months, then you must undergo retesting to remain in the registry.
Blairsville is the county seat of Union County. The city was named after Francis P. Blair. The city is sometimes referred to as City of Mountains, with a motto of A Place for All Seasons. According to the census of 2010, their total population was around 652 people. It has a total area of 1.1 sq miles, where all of it is land. Its population density is estimated to be around 599.1/sq mile.
Examples of health care centers and providers that you can find in the area include Hillcrest Family Care Inc., Natural Way of Health, Mountain Community Healthcare Foundation, Avita Community Partners, Union County Medical Clinic PA, and many more. photo attribution: codnewsroom