The certified nursing assistant classes found in Berwick, Pennsylvania are all listed here. If you know of other PA Department of Health approved schools that are being offered here, please contact us and we will add them to the page.
Community Health System
801 East 16th Street,
Berwick, PA 18603
(570) 759-5600
All nursing aides are required to complete a state-approved training program. One of the best ways you can equip yourself with the knowledge and skills needed to take care of patients is to complete a CNA course. These courses comprise of at least 42.5 hours of classroom and laboratory instructions, and 37.5 hours of hands-on practical training while under the supervision of a nurse aide instructor. It might take 12 to 16 weeks of continuous training to complete a certified course.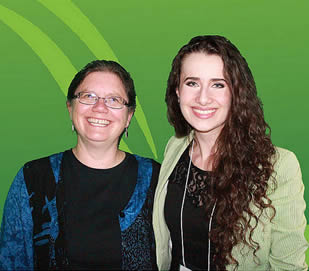 Since nursing aide students get the opportunity to handle actual patients; all nursing aide candidates are required to undergo criminal background checks prior to enrolling in a certified training course. Applicants who have been living in the state within the last 2 years are only required to pay $10 for the Pennsylvania State Police Criminal History Record Information or CHRI. Those who have not resided in Pennsylvania for the last two (2) years must get an FBI background check ($28.75) in addition to the PA-CHRI. Nobody is allowed to start training without getting the results of the background check(s).
After completing one's training, the next step is to challenge the NNAAP exam. You can call the American Red Cross at 1-800-795-2350 to find the closest testing locations. For more information about testing requirements you can call Pearson VUE at 1-800-852-0518.
This is a two part examination that was developed by the NCSBN to test the competency of all aspiring nursing aides. The written/oral exam will test applicants' knowledge of the different nursing concepts that were taught in the course. The second portion of the examination is the manual skills exam. In this part, applicants are required to perform five (5) randomly selected nursing procedures in front of a CNA evaluator. Applicants will need to satisfactorily perform all five (5) skills to pass the skills exam.
If an applicant passes both tests, then his or her name will be added to the Nurse Aide Registry. All applicants will get up to 3 attempts to pass both exams before needing to retake a training course. The registry will then send a Registry Card within 3 weeks after passing. According to the law, only certified nursing aides are allowed to work in a Medicaid/Medicare nursing facility for more than 120 days. Employers are required to check each applicant's name on the NAR before hiring. You can view your status as a certified nursing aide by going to: www.pulseportal.com.
Certified nursing aides are allowed to work just as long as their names are on the NAR. Nursing aides must renew their registration every two (2) years to keep their name on the registry. NO CNA is allowed to work with an expired certification. Although the registry sends out a notice a minimum of 90 days before a nursing aide's certification expires; it is still the responsibility of the worker to renew his or her registration on time. Nursing aides are required to show proof of paid employment for at least one day. Once a nursing aide's certification expires, he or she can reactivate it by retaking the NNAAP exams.
Berwick can be found in Columbia County. It is situated a few miles southwest from Wilkes-Barre. Founded by Evan Owens, this community was named after Berwick-upon-Tweed in England. This borough is included in the Bloomsburg–Berwick Micropolitan Statistical Area. According to the census of 2010, their total population had reached up to a total of 10,774 people. They have a total area of 3.1 sq miles and a population density of 3,477.0/sq mile.
Health care centers that you can find in the area include Healthcare Administrative Partners, Milestone Community Healthcare, A-1 Quality Healthcare, Dunham Chiropractic Clinic, Berwick Behavioral Services, Keystone Migrant Health, Geisinger Health System, Phoenix Rehabilitation & Health Services Inc., Geisinger Medical Groups, Internal Medicine of Berwick, Fmc Dialysis of Berwick of Hazleton Inc., and many more. photo attribution: ufv