The schools located in Belmont, North Carolina that are approved by the state to provide nursing assistant classes and are available for enrollment as of the making of this post are all shown to you on this page. For any questions about the requirements of the certification, program schedules, or sign-up procedure, feel free to call the number provided.
Gaston College – East Campus
7220 W Wilkinson Blvd
Belmont, NC 28012-6212
(704) 922-6372
http://www.gaston.edu/
A nurse aide is considered to be one of the most in demand professions in the healthcare industry. Nurse aides work under the supervision of registered nurses and help them in taking care of the patients. They help the patients in a variety of ways depending on what tasks are delegated to them. With the high demand for this profession, you will not have any problems looking for a job once you graduate and become a CNA.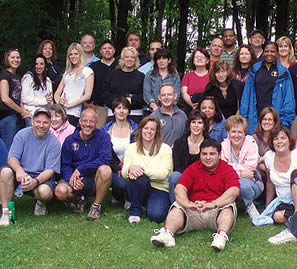 If you want to know everything there is to become a nursing assistant, you should try to download and read the Candidate Handbook. This handbook can be downloaded at a number of sites online. Since the authorized testing company for North Carolina, you can find a N.C. Nurse Aide Candidate Handbook on their website (http://asisvcs.com/publications/pdf/073400.pdf).
As an overview, to be allowed to work in a nurse aide in a N.C. nursing home, you will have to pass the NNAAP or National Nurse Aide Assessment Program exam. The exam will test you in both skills and knowledge on your duties, responsibilities, and capabilities on being a nurse aide. By passing all the tests, you will get your name on the North Carolina Nurse Aide I Registry and receive a license. Once you are on the registry, you will be allowed to work in a nursing home or a healthcare facility of your choice so long as your status on the registry is active.
Your name on the registry will continue to be active up to two years. In order to keep it active, you will have to renew your nurse aide license. One of the requirements to do so is to have done qualified work within that time. A work is considered qualified if you were able to work a full 8 hours with pay, while under the supervision of a registered nurse, doing tasks that a nurse aide I is allowed to do.
Aside from that, you must also not have any substantiated records on the state's Health Care Personnel Registry. Those on the registry have pending investigations about neglect, abuse, theft, drug abuse, or fraud against a patient or a facility. If the investigations are proven against you, you will no longer be allowed to work as a nurse aide in the state.
This city is a suburban city that is situated in Gaston County. You can find this city about 15 miles west of uptown Charlotte. It is also just a few miles east of Gastonia. This city was named after August Belmont. According to the last census taken there, their total population has reach up to 8,705. It has a total area of approximately 8.2 square miles and a population density of 1,077.4/sq mile. Major roads that you can find near here include Interstate 85, U.S. Route 29, and U.S. Route 74.
Health care centers and facilities that you can find within the city area include Petruska M Jay DO, Belmont Abbey College – Health Center, Brugman R Derek DO, Carolinas Counseling & Consulting, Belmont Abbey College Belmont Abbey Monastery, and Advance Occupational Health Services. photo attribution: create-learning