The available nursing assistant schools in Beaver Falls, Pennsylvania are all shown here. If you know of other training programs that are available for enrollment, you can send them to us and we will add them to the page.
Providence Health Care
900 Third Avenue,
Beaver Falls, PA 15010
(724) 846-8504
There are several requirements that must be met before you can start to work in a health care facility in Pennsylvania that received Medicare or Medicaid reimbursements. According to the OBRA, only certified and properly trained persons may work as long-term nursing aides.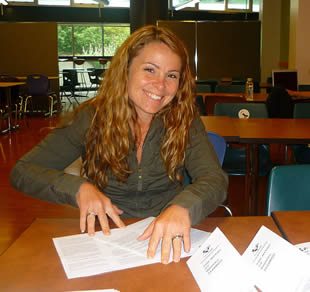 One of the best ways to learn how to become a nursing aide is to enroll in a CNA course that is approved by the Pennsylvania State Department of Education. Approved programs consist of no less than 80 hours of instructions. When you enroll you will spend most of your time in the classroom for your lectures and in the clinical area for your supervised clinical practice. Training facilities are required by the DOH to have their students supervised by a trained instructor at all times while in the clinical area.  No student is allowed to perform any procedure that has not been taught in the classroom or without the presence of their instructor.
Before you can enroll in any training course, you must first undergo and pass the criminal background checks. The state won't allow any individual to enroll in an NA course without passing the checks. The background checks are done at both federal and state levels. Applicants will need to pay $10 for the state checks and $28.75 for the federal checks. If a person has received an offer to work as an uncertified nursing aide, he is allowed to work for only up to 30 days while waiting for the background check results.
After you complete your training, the next step is to apply for and take on the CNA exams. These exams were designed to test the competency of every aspiring candidate. The exams consist of a two (2) hour, multiple-choice written exam and a 30 minute, random skill evaluation exam. Candidates will have 3 attempts within 24 months after completing their training to pass. If a candidate still fails, he or she is required to complete another training course.
You can locate test sites near you by calling the American Red Cross at 800-795-2350. If you are looking for information on the requirements to get your certification you can contact Pearson VUE at 1-800-852-0518.
The results of the examinations are released on the same day if there are no problems with the checking. If you passed both tests, then your name will be entered into the Nurse Aide Registry. The registry will then send you your Registry Card, which should arrive within 3 weeks after passing. This Registry Card is a way to prove that you were able to meet the federal and state's training and testing requirements. It will also show that you are eligible to work in a federally approved health care facility for two years.
This city can be found in Beaver County. It is about 35 miles northwest from Pittsburg and is situated on the Beaver River. This city was originally called as Brighton. As of the 2010 census, their total population had reached up to a total of 8,987 people. They have a population density of 4,681.6/sq miles. The total area of this city is approximately 2.3 sq miles, where 0.2 square miles of it is water.
Examples of health care centers that are located in the area include Tri-State Ob Gyn, Primary Health Beaver Falls, Value Behavioral Health, Medical Center Beaver – Rehabilitation Services, Providence Care Center, Liken Healthcare Inc., Beaver Falls Behavioral Health, Family Planning Center of The Medical Center – Family Practice Center Ever Fis, Medic Rescue Health Care Co, Unicare Health Facilities Inc.-Beaver Valley, and many more. photo attribution: ufv