You can find the nursing assistant training being provided to students in Beaver Dam, Wisconsin below. Those programs found on this page offer the most up to date classes that are being offered within the town. The programs found on this page have been approved by the Wisconsin Department of Health and Services towards meeting exam certification requirements.
MORAINE PARK TECHNICAL COLLEGE
700 GOULD ST
BEAVER DAM, WI 53916
(920) 887-4497
www.morainepark.edu
(Multiple classes are being offered)
Looking for work? Well, there are plenty of jobs waiting for you in the field of health. Since healthcare will always be necessary, there will always be a need for healthcare providers. Training to become a nurse aide in Wisconsin is one of the best ways to start a career as a healthcare provider. The training and certification is quicker and more affordable; not to mention the various routes to become one.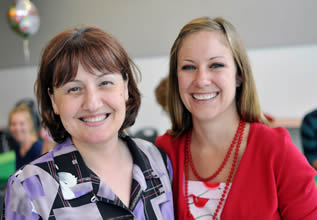 Nurse Aide Training
It is highly crucial that all new nurse aides know how to properly take care of the individual needs of each patient. That is why both the federal and state requires all aspiring nurse aides to undergo proper training. One of the best ways to gain the knowledge and skills needed to perform these tasks is to successfully complete a state-approved Nurse Aide Training Program (NATP).
NATPs in this state consist of 120 hours of training. These hours are divided into both classroom/lab instructions and supervised practical training. Training programs generally last about 2 to 6 months. While in training, the students are not allowed to perform any procedure without the presence or knowledge of their instructor.
Prior to the start of the clinical rotation, students must first learn the following topics:
–    Infection control
–    Patient rights and independence
–    Safety and Emergency procedures
–    Basic nursing skills
–    Medical terminologies
–    Vital signs
–    Communication skills
CNA Certification
You can only work as a long-term nurse aide if you have a certification. If you had never been certified before, then the only way for you to get licensed is by passing the National Nurse Aide Assessment Program Exam or NNAAP exam. Completing an approved course is one of the many ways  of qualifying for the exam. You can also qualify by learning the Fundamentals of Nursing as a nursing student/graduate or get military training as a medic or corpsman.
The NNAAP exam is divided into a multiple-choice written (oral) test and a skills evaluation exam. Candidates must pass both tests to gain entry into the Nurse Aide Registry and be given a certification card. Each candidate has 3 attempts to pass both tests within 1 year after completing his/her training. Should a candidate fail his/her third attempt or fail to pass within the 1 year deadline, then he/she must complete another training course.
Furthering Your Career
You can further your career opportunities and responsibilities as a nurse aide by getting a medication aide certification. To qualify to enroll in a state-approved medication aide course, you must:
•     Be at least 18 years old;
•    Have a high  school diploma or a GED certificate;
•    Be listed on the Wisconsin Nurse Aide Registry, with a valid certification;
•    Have at least 2000 hours of experience in providing nursing and nursing-related care within the last 3 years;
•    Have worked for at least 40 hours as a CNA within the last 90 days;
•    Have a recommendation in writing by the director of nursing and the administrator of the agency which you will be working as a student for your clinical training;
•    Have a written recommendation from 2 nurses, one of whom must be a licensed nurse;
This city is in Dodge County. You can find it just along the Beaver Dam Lake and river. It is also included in the Beaver Dam Micropolitan Statistical area. It is considered as the 2nd largest city in the entire county. According to the census of 2010, their total population was around 16,243 people. It has a total area of approximately 6.6 sq miles, and has a population density of 2,904.6 people per square mile.
Examples of health care centers and providers that you can find in the area include Golden LivingCenters – Beaver Dam, Aesthetic Laser Center, Hearing Solutions – Jennifer M. Miller AuD, Beaver Dam Dental Group, Stellpflug, John N Dr, Green Valley Enterprises, Hillside Manor Nursing Home, Church Health Services, and many more. photo attribution: ufv