The recommended nurse aide programs found in Balsam Lake, Wisconsin that are currently open for enrollment are listed on this page. For more information about their license training, cost of classroom instruction, requirements of the state examination, or program schedules, please call the phone number provided.
AMERICAN RED CROSS – ST. CROIX VALLEY
215 MAIN STREET SUITE 101
BALSAM LAKE, WI 54810-
(715) 485-3025
A person can only work in Wisconsin as a long-term nurse aide is if his name is on the Nurse Aide Registry. If you had never been certified as a nurse aide or receive any training in providing health care services, then they only way for you to become a certified nurse aide or CNA is by passing the National Nurse Aide Assessment Program Exam.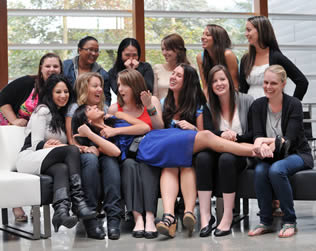 Learning the tools of the trade
Before you take on the NNAAP exam, you'll need to prepare yourself first. The best way to learn the knowledge and skills needed to become a nurse aide is by enrolling in an approved CNA program. Approved programs offer at least 120 hours of training. Their curriculum is divided into theory and practical training. Depending on the program you choose, it can take you from about 2 to 6 months to complete your training.
Applying for the NNAAP exam
Completing an approved training program is a requirement to apply for the NNAAP exam. Normally, your instructor will provide you with the application forms as soon as you are through. If you didn't get one, you can download a copy by visiting www.pearsonvue.com or by calling the ARC at (866) 257-5424. Applications must be sent to the address provided below along with the payment of $115:
American Red Cross
WI NNAAP
1806 N. 6h St.
Harrisburg, PA 17120
You can also fax your application forms to (866) 257-6505 if you plan to pay using either your MasterCard or Visa.
Taking the NNAAP Exam
You need to arrive at least 30 minutes before the testing site to avoid being late. Latecomers are no longer allowed to enter the testing area once an exam has begun. You will also need to bring two valid IDs for the pre-testing check-in. If you fail to bring the IDs or arrive late, you will not be allowed to take the NNAAP exam and you may forfeit your examination fee.
The exam consists of a written/oral test and a skills evaluation exam. Both tests are conducted on the same day by the ARC with the help of Pearson VUE. Candidates are given 2 hours to answer all 70 multiple-choice questions and 30 minutes to perform the required nursing skills. They must pass both tests to get into the Nurse Aide Registry.
Need More Info?
You can go to www.pearsonvue.com and download a copy of the Candidate Handbook. This handbook is the most detailed resource you can get regarding the NNAAP exam. Not only does it contain information regarding the exam, but it also contains necessary forms and sample exams that you can practice on. For general questions regarding the Wisconsin Nurse Aide Registry, please call (877) 329-8760.
This is a town that is situated in Polk County. It is also the county seat of Polk County. According to the census of 2000, their total population was around 1,384. Its total area is approximately 32.2 sq miles and has a population density of 42.9/sq mile.
Examples of health care centers and providers that you can find within the area include Polk County Home Care, Unity Clinic, Indianhead Home Health Care, Kinship of Polk County Inc., Polk County Birth to Three Program and Early Intervention Services, Adrc of Northwest Wisconsin, The Haven Adult Day Service, Polk County Reproductive Health Services, and Health Mart Pharmacy. photo attribution: ufv