The available CNA training schools that are open for enrollment in Azle, Texas are all found in detail below. If you want to find out more, you can call the program with the number provided.
Azle Manor Nurse Aide Program
721 Dunaway Lane,
Azle, TX 76098
Program director: Cherie Stone
(817) 444-2536
Training is required to qualify for your nursing assistant certification in Texas. Classes must be approved by the Department of Aging and Disability Services and meet state and federal curriculum guidelines. To make sure a course is licensed you can call them at 512-438-5495.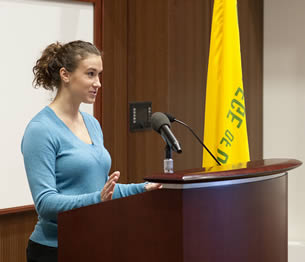 When you are enrolled in the program you will need to take a minimum amount of hourly instruction. Currently courses includes two types of training which are clinical and classroom. For clinical training you will practice common nurse aide skills in a medical setting. For the classroom part you will learn theoretical procedures and information. As of this writing you are required to go though at least 51 hours of class coursework and 24 hours of clinical experience.
You must have a CNA license if you want to work permanently as a nursing assistant in Texas. Nursing assistant students are only allowed to work in a health care facility for only up to 4 months and no more. You can only get your license if you pass both parts of the license examination that is conducted by the state. To setup your exam test date you can have your school help you by calling NACES, the Nurse Aide Competency Evaluation Services or you can contact them by calling 1-800-444-5178.
If you are currently on the nurse aide registry with a valid license in another state you may be able to qualify for reciprocity in Texas. You must be in compliance with applicable federal laws and you will need to submit the latest DADS-required documentation.
This city is a part of both Parker and Tarrant Counties. You can come across this city when you are on State Highway 199. It is only 16 miles northwest of Fort Worth. It is also on the northwestern corner of Tarrant County. This city was named after a James Azle Steward, who was a young doctor that moved into the area around 1846. As of the 2010 census, their total population was about 10,947 people. it has a total area of approximately 8.8 sq miles and a population density of 1,200/sq mile.
Examples of health care providers that are located in the area include STD Test Express, Azle Manor Healthcare and Rehab, Healthfirst Medical Group Azle Clinic, Medical Consulting Partners, Healthfirst Medical Group, Azle Minor Emergency Medical Clinic, and Azle Pediatrics. photo attribution: codnewsroom