The certified nursing assistant class courses located in Ambler, Pennsylvania that are shown on this page are all the programs that are available for enrollment as of the making of this post. Call the school phone number to get the latest details on the cost of instruction, schedules, and curriculum requirements.
Retirement Life Community
812 Bethlehem Pike,
Ambler, PA 19002
(215) 542-2318
If you're looking for a way to start a long, secured career in the health care industry, then you might want to start right away while the demand is very high. You can avoid spending too much money and time in training by becoming a CNA. Once you get certified, you can use your training and experience to get a higher degree while still working as a health care provider.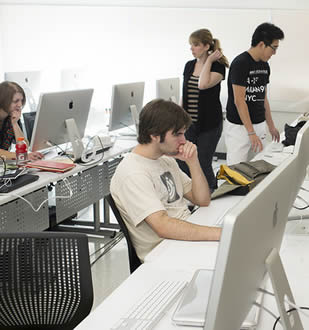 All aspiring health care workers are required to undergo and pass the background checks for criminal records. These checks are done to protect the patients from those who have records of abuse, theft, or other similar acts. You must not have any exclusionary convictions on record to pass the checks.
The background check result is a requirement to get accepted into a certified CNA program. It is crucial that you learn how to take care of the patients and meet their individual needs. You can learn all you need to know to become a competent nursing aide by enrolling in a training program that's approved by the Pennsylvania State Department of Education.
An approved program will always offer its students a minimum of 80 hours of training instructions. These hours will consist of no less than 37.5 hours of supervised practical training and 42.5 hours of classroom instructions.  Once enrolled in a program you will be taught basic nursing related skills that are necessary on the job. Participants will learn theoretical health care duties and receive hands-on practice in a medical setting. Before you take care of any patients, you will first be taught in the following:
–    Basic Nursing Procedures
–    Patients' Rights and Independence
–    Communication and Interpersonal Skills
–    Medical and Surgical Asepsis
–    Medical Terminologies
–    Proper Documentation
–    Mental Health Rehabilitation
–    Safety and Emergency Nursing Care
You should be able to meet the competencies of a nursing aide that are required by the federal and state at the end of your training program. To find out you'll be required to take the CNA competency exams. These exams will test your knowledge and skills in all the things that you've learned in the program. You'll have to pass a multiple-choice knowledge test and be required to perform random nursing skills in front of a CNA Evaluator.
If you pass both tests within 24 months after you complete your training, your name will be entered on the Nurse Aide Registry. Once it's on the NAR, you will receive a Registry Card, which you can show when you apply for work, within 3 weeks after passing. Tampering with the card may jeopardize your listing on the NAR.
Those included on the registry are active and eligible to work as a CNA for 24 months. For more details about registry qualifications contact Pearson VUE at 1-800-852-0518. You may not be required to enroll in a training program if you are a nursing graduate or a student who has already completed the fundamentals of nursing in a college or the military. You can contact the registry to see if you qualify to apply for reciprocity and go directly to taking the nurse aide license exams without retaking a class program.
If you manage to get work within a year after getting certified, you may qualify for reimbursement. The reimbursements are on a pro rate basis. You'll receive half of your training and testing costs if you manage to work for an employer for 130 hours. The other half will be given once you complete another 130 hours. You can call the Pennsylvania Department of Public Welfare at (717) 783-7377 if you have any questions.
This borough is located in Montgomery County. It was originally known as the Village of Wissahickon when it was founded. It was named after the North Pennsylvania Railroad depot that was located in the area during the 1850s. Its current name was taken from Mary Johnson Ambler. This borough is located only a few miles from Philadelphia. As of the 2010 census, their total population had risen up to a total of 6,417 residents. It has a total area of 0.8 sq miles, where all of it is land.
Examples of health care centers located within the area of Ambler include Lippencott Williams & Wilkins, Affordable Health Services, Pennsylvania Alliance of Counseling Professionals, Professional Evaluation Inc., Horsham Clinic, and many more. photo attribution: ufv