The education facilities that are offering certified nursing assistant classes in Ahoskie, North Carolina that are available as of the moment are all listed below. In the list are courses that are approved by the state of North Carolina Department of Health & Services.
Roanoke-Chowan Community College
109 Community College Road
Ahoskie, NC 27910-8048
(252) 332-5921
http://www.roanokechowan.edu/
The Home Reform Act, which is now a part of the OBRA of '87, was made to improve the quality of care that is provided in long-term care centers and create a definition of training and evaluation standards for nursing aides who work in them.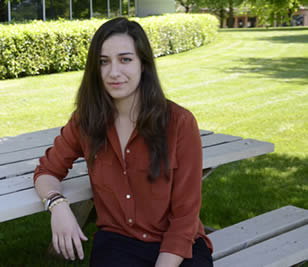 In accordance with this, the National Council of State Boards of Nursing, Inc. has created the National Aide Assessment Program examination. This exam will test the competency of every aspiring nursing aide in terms of both knowledge and skill. Each state has contracted an independent testing company to assist them with the conducting, scoring, and releasing of the exam results. As for the state of North Carolina, the state's Department of Health and Human Service has created a contract with Pearson VUE.
The exams are only to be taken at approved testing sites. When you apply, you will have to indicate whether you will be taking the exams at a regional testing site or do in-facility testing. Before a training facility does in-facility testing, it will have to apply and get approval from Pearson VUE. For more information regarding this, please follow this link: http://www.pearsonvue.com/nc/nurseaides/.
The NNAAP exam is made up of a written exam and a skills evaluation. If you have problems with written English, you can request to have an oral examination instead. The oral exam is given either in English or in Spanish. To get an oral exam, you must indicate this request when you are applying for the exam. If you need special considerations when taking the exams, you will also need to notify Pearson VUE when applying.
If you pass the exams, your name will be listed on the Nurse Aide I Registry.  Normally, the results of your exam are released on the same day. If there are any technical problems, you will have wait for 5-7 days to get your results. If you passed all the exams, your CNA certification will be mailed to you. For more information please contact Pearson VUE at (888) 204-6207.
This town is a part of Hertford County. It can be found in the state's Inner Banks region. According to the latest census, their total population was at 4,523. This town has a total area of approximately 2.7 square miles, where all of it is land. It has a population density of 1,702.9/sq mile.
Health care centers that you can find in the area include Nuvizions LLC, Frei Timothy E DR Phys, Health Services Personnel Inc., Kindred Healthcare, Evans Heath Psychological Services, Pierce Charles G DR Phys, Integrated Family Services, Crisis Line, Integrated Family Services Pllc, and Riverside Community Supports Incorporated. photo attribution: ufv