The nurse aide training schools that are open for enrollment in Middletown, Rhode Island are found here. If you want to find out more about how you can enroll in class instruction, you can call the program listed below.
Grand Islander Genesis Health Care
333 Green End Avenue,
Middletown, RI 02842
(401) 849-7100
http://www.genesishcc.com/GrandIslander
Map of schools enrolling applicants for CNA classes in Middletown:
You must complete a state-approved CNA training program before you can take the state license exams. There are lot of facilities that offer such classes that you can choose from in Rhode Island. Some of the facilities' also offer the examinations after you complete the course.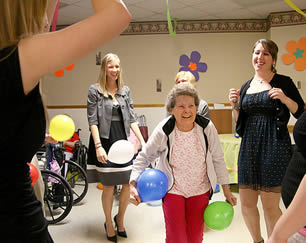 The competency exam actually has two parts which are a written portion and a manual skills test. In addition there are other requirements before you can take the tests such as a behavioral check, submitting photo I.D's, fingerprint cards, passport sized image, immunization card, and a negative TB test card. If you pass the tests and have your name added to the nurse aide registry, you must renew it every two years before it expires.
The town of Middletown is in Newport County. This town is situated just north of Portsmouth and is north of Newport. This is why it was given the name "Middletown". This town is also located on Aquidneck Island. According to the census of 2010, their total population had reached up to a total of 16,150 people with a population density of 1,242.3/sq mile. The total area of the city is approximately 14.9 sq miles.
The Newport County Community Mental Health Center Inc – Anita Jackson House, Seacrest Doc Security, Newport County Community Mental Health Center Inc., Genesis Health Care, St Georges School – Health Center, Newport County Community Mental Health Center Inc – Children's Intensive Services, Valley Primary Care, Forest Farm Health Care, and Forest Farm Health Care Centre – Dietary are examples of the health care providers that are located in the town. photo attribution: jmsmith000