The training centers in Woodinville, Washington that are open for enrollment for nurse aides are listed here. For questions about how their classes can help you prepare and meet the OBRA registry requirements, call to talk with a representative using the contact details shown on this directory.
North Shore School District Health Occupations Program
136th Ave. NE,
Woodinville, WA 98072
(425) 408-7444
Washington is one of the best places to start a career as a nursing assistant. The demand for nursing assistants in this state is one of the highest in the country. Choosing this line of work is a great way to ensure a stable career. It is currently also one of the best ways to start a career in this field.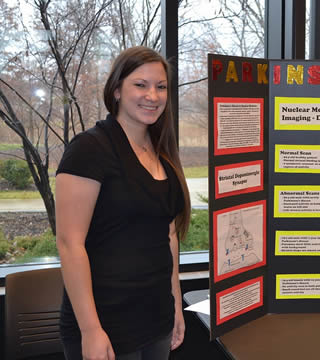 If you want to work as a nursing assistant, you'll have to undergo proper training and learn how to properly take care of the patients. One way of learning what you need is to enroll in a state-certified NAC program. Approved training programs are required to offer at least 85 hours of training. These hours are divided into 35 hours of classroom lectures and 50 hours of supervised clinical practice. Depending on the program you choose, it can take you from about 2 to 6 months to complete a program.
Completing a program is a necessary step in establishing eligibility to apply for the National Nurse Aide Assessment Program Examination or NNAAP exam. Taking this exam is the final challenge before you become an NAC. The good news is there are also other ways to establish your eligibility, such as the following:
•    Completing a nursing education program as a nursing student or graduate
•    Completing a military medic or corpsman training course
•    Having a lapsed NAC certificate
•    Completing a training program that's approved in another state
•    Completing other medical related training courses
The NNAAP exam is divided into a multiple-choice knowledge test and a random skills evaluation. It is scheduled through the NACES, and conducted with the help of Pearson VUE. If a candidate is able to pass both tests within 3 attempts then he or she will receive a certificate that's issued by the state's Department of Health.
A certified nursing assistant or CNA from another state is welcome to transfer and work in Washington by applying for endorsement. It is important that the applicants have a current certification and a clean record. They must not be on the Abuse Record and have accounts on patient abuse, neglect, or misappropriation of their property. Since each state has its own requirements for endorsement, applicants are asked to contact the DOH-NAP at (360) 236-4700.
You can find this city situated within King County. It is included in the Seattle metropolitan area.  According to the census of 2010, their total population had reached up to a total of 10,938 residents. It has a total area of approximately 5.7 sq miles and a population density of 1,940.0 people per square mile. Woodinville is bordered by Bothell, Kirkland, Monroe, Duvall, and Redmond.
Examples of health care centers that you can find in the area include Mother & Child Natural Medicine, Woodinville Sleep Improvement Center, US Healthworks Medical Clinic, Woodinville Pediatrics, Northwest Reconnective Healing, Uw Medicine Woodinville Clinic, and Children's Country Home. photo attribution: codnewsroom