The state authorized certified nursing assistant programs found in Winnsboro, Louisiana  are shown on this page. This directory list represents the latest course that are open for enrollment. Included in the list are colleges, high schools, and community training centers that offer these programs.
Louisiana Technical College
1710 Warren Street,
Winnsboro, LA 71295
(318) 435-2163
www.myneltc.edu/
If you would like to work as a nursing assistant in the state of Louisiana, you need to become a certified nursing assistant first.  To achieve it, you should successfully finish a state-approved training program.  The training program lasts only for a few weeks and should be composed of both a classroom and clinical sessions in order to provide you with the necessary skills and knowledge of nursing aide work.  After finishing the course, you would then be eligible to take the state competency exam which leads to a certification. The state will not allow you to work in any healthcare center if you were not able to get your name entered on the nurse aide registry. Those whose names are listed with an active status and eligible to be employed are those who were able to complete the necessary training and pass the license exams.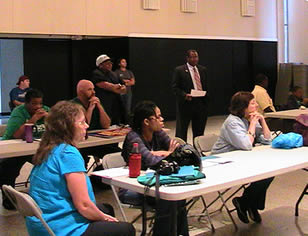 The validity of your license will expire every two years. If you wish to continue working as a nursing assistant, you must have worked for at least 8 hours with pay while under the supervision of a registered nurse. The healthcare center that you worked in should be approved by the state's DHH. To improve productivity and make posting work history to the registry easier, nursing homes are now required to use a paperless system called LARS. This system way implemented last April 2, 2012. If you any application forms were still submitted before that time, the registry will still accept it but will contact you regarding about the new system. You can learn more about the registry and search their directory to check certification verification at  www.labenfa.com. You can also try calling Shirley Smith, at (225) 342-5779 with any additional questions you have about curriculum and license requirements.
Winnsboro is the parish seat of Franklin Parish. The city was originally named Winnsborough before it was changed to its current one. According to the last census, their total population had reached up to a total of 5,344 people. The population density of this city is estimated to be around 1,314.7 / sq mile. The total area of this city is approximately 4.1 sq miles, where all of it is land.
Health care providers that are available in the city area include Delta LLC, Franklin Medical Center Urgent Care Clinic, Bayou Medical, STD Test Express, State of Louisiana – Winnsboro Mental Health Clinic, STD Test Express, Franklin Healthcare Specialists, and Winnsboro Medical Clinic. photo attribution: labor2008