The nurse aide classes in Williston, Florida that are open for enrollment are listed below. If you know other programs that are being offered as of the moment and are approved by the state, please contact us and we will add them to the page.
Williston High School
427 West Noble Avenue,
Williston, FL 32696
352-493-6011
Becoming a nursing assistant in this state is one of the best ways for you to start a career in healthcare. Because of the high demand for this profession there will always be work ready for fresh graduates. With the different training programs that are being offered in Florida, you can become a nursing assistant in a matter of 6 months or less. Your training will be divided in to theoretical lessons and hands-on skills training. At the end of your training, you will then be ready to take on the license exams. This is an important task since you cannot work in any healthcare setting in this state if you do not have a license.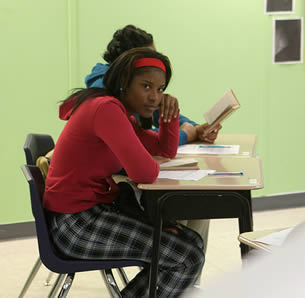 As a nursing assistant student, you will learn different concepts such as infection control, mental health, rehabilitation, medical terms, patient's rights, proper documentation, and other topics found in the Fundamentals of Nursing. You will also be trained in the different skills that are used in taking care of the patients. Such skills include vital signs taking, catheter care, range of motion exercises, feeding the patients with the use of normal or special methods, doing partial bed baths, dressing them, as well as doing indirect care.
This city is in Levy County. It has a total population of about 2,467 residents during the census of 2004. It has a total area of approximately 6.1 square miles, where almost all of it is land. Its population density is 376.6/sq mile.
Examples of health care centers and providers that you can find serving the city include Medical Direct Club, Life Alert, Cvs Pharmacy Medical Alert System, Williston Pediatrics, Williston Pediatrics, Liberator Medical Supply, Williston General Dentistry, Professional Medical Transcription Services Inc., Nature Coast Medical Group PA, and many more. photo attribution: departmentofed