The community college, vocational school and health center nursing assistant training in Westminster, Maryland that are open for enrollment is listed below. Included in the list are all schools that are approved by the state of Maryland. To receive additional details call a schools shown on this list.
Carroll Community College Nursing and Allied Health
1601 Washington Road
Westminster, MD 21157
(410) 386-8025
http://www.carrollcc.edu/courses/credit/programs/allprgs.asp
Carroll County Career & Tech Center
1229 Washington Road
Westminster, MD 21157
(410) 751-3669
http://www.carrollk12.org/ctc/
Carroll Lutheran Village
300 St. Luke Circle
Westminster, MD 21157
(410) 848-0090
http://www.clvillage.org/
If you want to enter healthcare, then you should think about becoming a CNA. As a nursing aide, you will work under the supervision of a licensed nurse performing the basic and routine tasked such as assisting in bathing, dressing, ambulating, performing ROM exercises, as well as help in emergency procedures when the need arises. All these tasked will be delegated to you by the nurse on location and the health care team for the facility you work at. The requirements for being a nursing assistant in the State of Maryland are that applicants first attend a state approved training course. Maryland requires programs provide at the minimum 100 hours of instruction including both classroom instruction and clinical practice to qualify to apply for the nurse aide exam.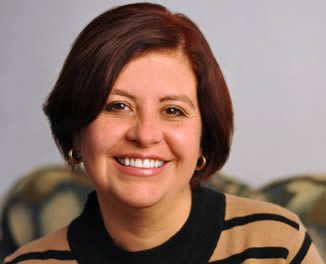 The examination is conducted by he Maryland Geriatric Nursing Assistant Testing Service at the testing location found at the Susquehanna Red Cross. You can contact them with any questions at 866-257-6470. To qualify to take the exam you will need to complete an application, submit a small fee and consent to a Criminal History Record Check. To become certified to work, you must get your name entered in the Nurse Aide Registry, which is maintained by the Maryland Board of Nursing. You can call the board at 410-585-1990 with any questions you have for them.
You will only be allowed to apply for the a license if you have completed a state-certified training course, and more importantly, pass the evaluation exams. They allow graduates from other states programs to apply for reciprocity so that they can work in Maryland. This is provided that they will produce the needed documents that prove their training and experience. Those who enrolled in other nursing courses, will also be able to apply for the exams directly if they are able to meet the basic requisites. Nurses from other countries may also take the exams, once they get the Authorization from the Board to take the tests.
This is a city that is located in the northern part of the state. Westminster is the county seat of Carroll County. It is a part of the Washington-Baltimore-Northern Virginia, DC-MD-VA-WV CSA. Westminster is also known as Westmonster. According to the census of 2010, their total population had reached up to 18,590 residents. It has a total area of approximately 5.7 sq miles, where all of it is land. Its population density is estimated to be around 3,300/sq mile. You can find this city only a few miles northwest of Baltimore and southwest of York, Pennsylvania.
Health care centers that you can find in the area include Millnnium Health Services Inc., Mosaic Community Services Inc., U.N.I. Urgent Care Center, Pagano Pamela A Doctor of Osteopathi, Carroll County Dialysis Facility, High Tech Images Inc., Frederick Memorial Hospital Physicians Referral Service, United Hands of Carroll County, NovaCare Rehabilitation, Professional Home Care Service, and many more.