The state approved certified nursing assistant classes that are open for enrollment in Westfield, Massachusetts are all shown in the list below. Included in the list are all the available colleges, high schools, and training centers that offer these courses.
American Red Cross
48 Broad Street,
Westfield, MA 01085
(413) 562-9684
http://www.redcross.org/
If you wish to become a nursing assistant in the state of Massachusetts, you must follow regulations maintained by the state and federal government. They will require you to finish an authorized training course before you can take the license exams. Before you may enroll in one, you will have to undergo a routine background to see if you are free of any disqualifying convictions or abuse. In addition you must be at least 16 years old, pass a reading comprehension test, have a current government issue photo I.D, and have a negative TB test or chest x-ray result.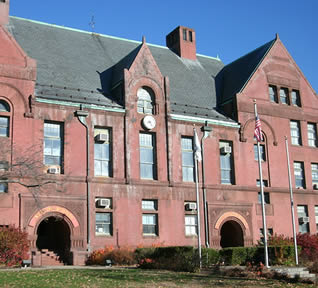 Because of the increase in demand for nursing assistants, there is also an increase of facilities that offer their training. It is the job of the Nurse Aide Registry to maintain a standard of training that the quality of care that is given to the patients may not be compromised. For this reason, facilities that wish to offer a training program must undergo inspection and get approval from the board before they are allowed to handle any students. You can contact the state registry for further details by calling (617) 753-8144.
One important requirement of the state is that these facilities should offer a no less than 100 hours of training to their students. These hours will already include classroom lectures, skills training, and the necessary clinical exposure. They will need to submit their proposed curriculum to the registry for inspection. There are several other forms that will also be needed to be filled out.
For more information, you can follow this link: http://www.mass.gov/eohhs/provider/licensing/occupational/nurse-aides/requirements-for-nurse-aide-testing-and-training.html.  If the facility wishes to be able to conduct evaluation programs, there will also be a different set of requirements that they will have to comply with.
This city can be found in Hampden County. It is located in the Pioneer Valley, which is in the western part of the state. Originally called as Woronoco (which means "the winding land"), this city nowadays is also called as "The Whip City". The city is included in the Springfield, Massachusetts Metropolitan Statistical Area. According to the census of 2010, their total population had reached up to a total of 41,094 residents. It has a total area of 47.3 sq miles and has a population density of 881.8/sq mile.
Health care centers that are serving this city include Health Network Behavioral, Noble Hospital, The Carson Center for Human Services, Allergy Hampden County Physician Associates LLC, Noble Hospital – Physician Referral, Women's Health Associates, New England Dermatology and Laser Center, Holyoke Health Center, Greater Westfield Free Health Services Inc., and many more. photo attribution: dougtone