The nursing assistant classes in Weatherford, Texas that are being shown here have up to date training that you can enroll in. If you want to find out more, you can call the number provided or go to their address during working hours.
Santa Fe Health and Rehabilitation Center
1205 Santa Fe Dr.,
Weatherford, TX 76086
(817) 594-2786
Weatherford Healthcare Center Nurse Aide Program
521 West 7th Street,
Weatherford, TX 76086
(817) 594-8713
Weatherford College
225 College Park Ave.,
Weatherford, TX 76067
(817) 594-5471
To become a nursing assistant you must be able to finish a CNA training program. This is necessary for you to do if you have not yet received any proper training. When you enroll, you should make sure that the program is licensed and approved by the state so that you will become qualified to take the state license exams.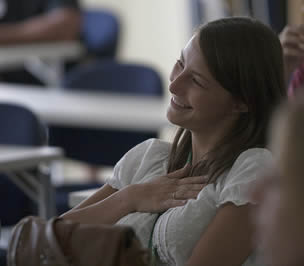 During your instruction the school facility must provide 75 clock hours in total length. This should include at the minimum 51 hours of coursework & lectures  and 24 hours of clinical practice utilizing basic nurse aide skills. Some of the tasks you will practice include: measuring vital signs (such as blood pressure, pulse, respiration), CPR, Heimlich Maneuver, range of motion exercises, transporting residents, communicating with patients, catheter measurement and emptying, housekeeping, assisting with dressing, safety procedures, infection control, and nourishment.
When you are ready you'll want to schedule a time and place to take the certification exam. This needs to be done within 24 months of completing your course. The exam is broken into two parts which are a written and a skills test. The written test has seventy multiple choice questions and the skills test has 5 randomly selected skills you must demonstrate. You can contact the Nurse Aide Competency Evaluation Services to help you find a test facility by calling 1-800-444-5178.
This city is the county seat of Parker County. It is located about 25 miles west from Fort Worth and is on the Interstate 20. It is also included in the Dallas-Fort Worth Metroplex. As of the 2010 census, their total population was estimated to be 25,250 people. It has a population density of 910/sq mile. The total area of the city is approximately 22.7 sq miles, where 1.8 square miles of it is water.
Examples of health care clinics and facilities that are located in the area include Back Heather DO, Reddy Guduru Ramana, Back Heather Doctor of Osteopathi, Weatherford Podiatry Clinics, Texas Medical Diagnostic, Weatherford Healthcare Center, Campbell Health System Physician Referral Line, Recovery Healthcare Corporation, Right Track Drug Screening, and many more. photo attribution: codnewsroom