Those who want to learn how to become certified nurse aides can find school courses located in Weatherford, Oklahoma below. Facilities being offered are authorized by the state and may include colleges, high schools, health care centers, and community training programs. For more information, just contact one of the programs below.
Little Bird Nursing Home
801 North Washington,
Weatherford, OK 73096
(580) 772-3993
Western Technology
2605 East Main,
Weatherford, OK 73096
(580) 772-0294
Becoming a CNA in Oklahoma is one of the best ways for you to jump-start a career in the medical field. This job is continuously increasing in demand as the number of people who require help with their daily activities and needs increases. As a nursing assistant, you will be taking care of the patients with the basic nursing skills. You will be working under the supervision of a registered nurse.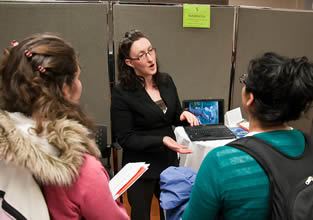 All individuals who aspire to become a nursing aide must first undergo the necessary training. Training programs in Oklahoma are required to offer at least 75 hours of classroom instructions and 16 hours of practical training. During the entire training period, the students will be under the care of a qualified nursing aide instructor. Before the students are sent to the nursing facility for their practical training, they must first cover at least 16 hours' worth of lectures on infection control, safety and emergency, promoting the resident's independence, respecting their rights, and communication and interpersonal skills. Most programs in the state can be completed within 4-8 months of continuous training.
By completing a state-certified training program, the CNA candidate will be allowed to apply for the competency exam. Passing the competency exam is one of the ways to gain entry into the Oklahoma NAR. Only those who are in the NAR are given certified nursing aide cards and are allowed to work as one in a nursing facility. Each candidate will be given three attempts to pass the knowledge test and the skills evaluation test. If they fail to pass both tests within 3 attempts, then they must undergo retraining.
The competency exam in Oklahoma is conducted by D&S Diversified Technologies, which is in cooperation with the OSU-OKC Technology Education Center. If you wish to find out more about the exams, you can visit their site at www.hdmaster.com. Their site also contains the NA candidate handbook and sample practice tests for the knowledge exam.
Once you get certified as either a long term care aide or a home health aide, you can increase your scope of work by becoming a CMA or a certified medication aide. If you get certified as one, you will be allowed to give certain medications to patients. Keep in mind that to be a CMA, you will have to undergo additional training and challenge another competency exam.
You can also increase your knowledge and skill as a nursing aide by becoming a certified nursing aide II. This is a great option for those who have some final problems when it comes to training because the CNA II programs are funded by the Department of Health and are free to those who meet the criteria to train in them. For more information on how to become a CNA II, please contact the OSDH Long Term Care at (405) 271-6868.
The city of Weatherford is located in Custer County. As of the latest census taken there, their total population was estimated to be about 10,833 people. The have an estimated population density of 1,700/sq mile. The total area of the city is approximately 6.44 square miles, where all of it is land. Major roads that are accessible from the city include U.S. Route 66, State Highway 54, and Interstate 40.
The Weatherford Regional Hospital, Healthcare Innovation Private Services, Weatherford Foot & Ankle Clinic, Weatherford Regional Hospital – Rehab Clinic, Cook Douglas B DC, Jones Health Care, Wolff Michael W Ph.D., Weatherford Chiropractic, Gwinn Elizabeth, and Sabrina Nabors are some of the health care providers that are found in Weatherford, OK. photo attribution: ufv