It is important to join certified nurse aide classes if you wish to become licensed to work. You can find available schools located in Wayne, Michigan shown on this page. If you know of other listings that are available in the area, please contact us and we will add them to the page.
Athena Career Academy, LLC.
3625 Metro Mall, Wayne, MI 48184
(734) 790-0501
http://www.athenacareers.edu/
To be able to work in Michigan as a nursing assistant, your name must be entered in the state's Nurse Aide Registry. The registry contains all the names of the nursing assistants who were able to comply with both the federal and state requirements and are allowed to apply as a nurse aide in a healthcare facility.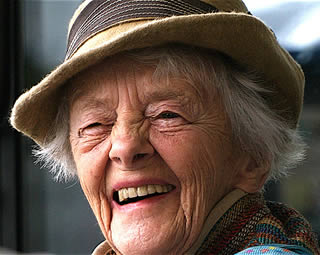 If you are wondering how to get your name entered in the Michigan Registry, then you will need to be able to pass the nurse aide competency exams. These exams are only available to those who have received proper training such as those who were able to complete a state-approved nursing assistant training program. You should make sure that the program is approved by the state of Michigan before you enroll in it.  You will need to submit to a background check, be at least 16 years old, and have taken a recent TB test or chest x-ray in order to qualify for a program. Once accepted in the program you will need to complete at least 75 hours of instruction. Your CNA classes will include training in 51 different tasks and procedures.
After you finish a course you will be sent an Authorization to Test (ATT). This will show you the locations and contact details for testing locations near you. You can then contact a facility to set up a time to take the certification exams. You can get more information about this by calling the Michigan Nurse Aide Customer Line at 1-800-752-4724. Once you pass the exam you will be included on the registry and able to be employed by long-term care centers and hospitals.
If you wish to verify the status of an individual or a nursing assistant, you may do so by going to https://registry.prometric.com/registry/publicMI. This is the new system that was set-up by the state. Unlike in the old system, where you will only need to enter a person's Social Security number, you will now be required to either enter their full name or their Certification ID number.
Wayne is a part of Wayne County. You can find it a few miles southwest from Detroit. The community in the area was once known as Derby's Corners. It was only in 1836 that the name of the place was changed in honor of General Anthony Wayne. According to the latest census, their total population had reached up to a total of 17,593. They have a population density of 6 sq miles, where all of it is land. The population density of the city is estimated to be around 3,165.2/sq mile.
Health care centers that are found serving the city include Wayne County Health Centers – Dental Services, Annapolis Breast Care Center, Transitional Health Services of Wayne, Detroit Health Care for The Homeless, Wayne County Health Centers – Hearing and Vision, Professional Outreach Counseling Services, and Services to Enhance Potential. photo attribution: patrickdoheny