The nurse aide center programs located in Warren, Rhode Island are shown to you in detail here. If you know of other state approved programs that are available in the area, please send them to us and we will add them here.
Grace Barker Nursing Center
54 Barker Avenue,
Warren, RI 02885
(401) 245-9100
http://www.gracebarkerandthewillows.com/
What is a Nursing Assistant?
Well, a nursing assistant can be described as a trained individual who helps provide and maintain nursing-related care to patients who are living in long-term care facilities like retirement homes and assisted living centers. They are entry-level professionals and can be found working in almost any healthcare setting, including the patient/client's own home.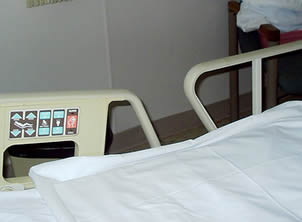 How to become a Nursing Assistant
The state of Rhode Island will require you to have a CNA certification before you can work as a full-time worker.  To get one, your name must be entered into the Nurse Aide Registry. If you have never been certified before, then the only for you to get into the NAR is by taking the license exam. Before you can apply for the NNAAP exam, you'll need to complete a CNA class that's approved by the state's Department of Health.
Approved classes last no longer than 90 days. Although training curriculum is required to offer no less than 100 training instructions; the majority of them consists of 88 hours of lectures and 32 hours of supervised clinical practice in a certified nursing facility. While enrolled, you will be spending your time for both theoretical course work and practical training.
A student who was able to complete the Fundamentals of Nursing and has at least completed 2 clinical courses may apply for the license exams. This also applies to military nurses and college graduates from this field. Registered nurses and licensed practical nurses who wish to work as nursing assistant no longer need to take the license exams to get into the state's registry.
The License Exam
The license exams in Rhode Island are conducted by the CCRI with the help of Pearson VUE It comprises of a 2-hour written exam and a 25-minute skills test. Both tests are conducted on the same day. Candidates who pass both tests will be listed on the Nurse Aide Registry and will be given a CNA certification.
Certification through Endorsement
A certified nurse aide from another state can get listed on the Rhode Island-NAR through the process called reciprocity. To qualify, applicants must have a clean record and an active certification. They must not be listed on the Abuse Registry. For more information regarding the reciprocity requirements in Rhode Island, please call the state's Nurse Aide Registry at (401) 222-5888 or visit www.health.ri.gov.
This town is located in Bristol County. This area was once a village of an Indian tribe named the Sowams. The earliest Europeans that came to this area were around 1621. According to the census of 2010 their total population was around 10,611 people. They had a population density of 1,711.5/sq mile. The total area of the town is approximately 8.7 sq miles, where more than 2 square miles of it is water.
Examples of health care centers and providers that are found in the area include Leibowitz David Doctor of Osteopathi, Main Street House, Riverwood Mental Health, Rhode Island Foot Care, Preferred Health Care Services, and many more. photo attribution: chrstphre