The nursing assistant training classes being offered in the city of Wahiawa, Hawaii that are open for enrollment are listed below. The programs in the list are all the programs that are approved by the State of Hawaii and help you become eligible to take the certification exams.
CNA Training International
319 North Cane Street, Suite # B,
Wahiawa, HI 96786
(808) 282-6469
Before you are allowed to handle patients as a nursing assistant, you must be able to pass the requirements of the CNA classes. These courses should only be approved by the state to make sure that you will be allowed to apply for the license exams after you complete your training. The training programs in this state usually take an average of 6 months to complete. Certified programs offer their students 70 hours of theoretical lesson and 30 hours of practical training in the clinical area. When the students are in the clinical area, they will be placed under the care of an RN or another member of the healthcare team.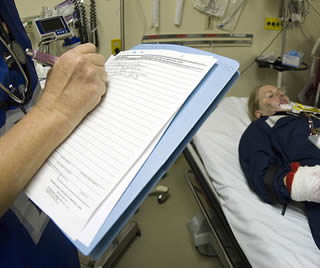 After the training, the aspiring nursing assistant can then apply for the license exams. The first part of the license exams in the written tests. Every applicant will have 90 minutes to answer all 60 questions. The questions will also include 10 pretest questions which will not be scored since they are placed there for statistical purposes. As for the second part, it is the skills demonstration. The applicants will be asked to perform 5 randomly selected nursing skills. To pass the test, all the skills must be performed satisfactorily. The license exams for this state usually take about 5 ½ hours to complete. After passing all the exams, the applicant's name will then be entered in the state's registry.
Nurse aide licenses in this state must be renewed every 24 months. This must be done if you wish to continue your work as a nursing assistant. According to the state rules, you must have worked for a minimum of 8 hours during that time to be eligible for re-certification. Applicants must also pass a competency exam upon renewing their licenses.
This census-designated pace is a part of Honolulu County. You can find the CDP in the Wahiawa District on central valley, just in between the two volcanoes that make up the island. According to the census of 2000, their total population was at 16,151. It has a total area of about 2.4 sq miles, where 0.3 square miles of it is water. Its population density is estimated to be 7,642.8/sq mile.
Health care facilities that you can find serving the Wahiawa include Wahiawa General Hospital, Fresenius Medical Care – Wahiawa Dialysis Center, State of Hawaii Oahu Central Oahu Annex Complex Areas, Medical Arts Clinic Inc., North Shore Mental Health, and many more. photo attribution: ooocha