The nursing assistant training located in Wabash, Indiana that is available are listed in detail below. If you have any inquiries about enrolling in their programs, feel free to call the number shown below each facility listing and speak with a course director.
Miller's Merry Manor
1900 North Alber Street,
Wabash, IN 46992
(260) 563-7427
http://www.millersmerrymanor.com/wabash-east-nursing
The state of Indiana requires you to have a minimum of 30 hours of classroom lectures, skills training, and no less than 75 hours of clinical duties. You can only get this if you enroll in state-approved CNA classes. This is to ensure that you will be able to apply for the license exams after you complete your training. Most of the programs in the state can be finished in a matter of a few weeks. During your training, you will be placed under the care of a qualified member of the healthcare team, which is most likely to be a RN.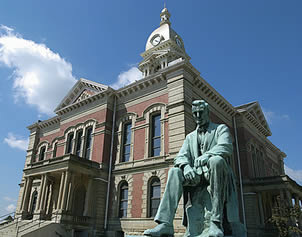 Aside from the completion of a nursing aide training program, you can also apply for the certification exams if you enrolled in another nursing course. All you need is to cover the concepts of the Fundamentals of Nursing, and meet the required number of training hours. Another important thing to have when you want to become a nursing aide is to be able to pass the background checks. Although passing the criminal checks is not a requirement to get your name entered in the Nurse Aide Registry, it is however a law of the state. If you were convicted of certain crimes, you may not be allowed to proceed and work as a nursing assistant in this state. For more information, check this site: http://www.in.gov/isdh/21836.htm#What_is_a_Certified_Nurse_Aide_CNA.
Wabash is the county seat of Wabash County. It is located within the town ship of Noble. This city is well known for being the first city in the world that was lighted electrically. According to the last census that was taken there, their total population was about 23,589 people. They had a population density of 1,319.0/sq miles. The total area of the city is estimated to be 9.12 sq miles, where 0.24 square miles of it is water.
Health care centers that are found in the city include American Health Network, If No Answer, Bowen Center, YMCA, Northeast Orthopaedics Inc., Wabash Medical Center, Physicians Referral Program, Ford James DR Historic Home, Friedersdorf Wellness Center, Indiana Pediatric Associates, LLC, and many more. photo attribution: northeastindiana