Those who are interested can find the active nursing assistant training centers in Vinita, Oklahoma on this page. Programs shown are recognized by the state and will allow those who graduate to set a testing date for the license exams. For more information, please call the number below.
Rosewood Terrace
1200 West Canadian,
Vinita, OK 74301
(918) 256-8768
Home of Hope, Inc.
900 Hope Ave.,
Vinita, OK 74301
(918) 256-7825
For those that are planning on entering the medical field, they should consider entering as a CNA. This job is continuously increasing in demand for several reasons. If you want to pursue a much higher degree in the medical industry, being a nursing assistant is also a great stepping stone for you to do it.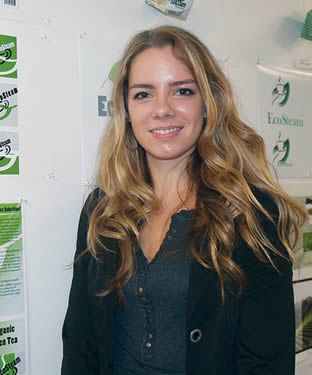 One of the great things of becoming a nursing assistant in Oklahoma is that you can choose what kind you want to become. There are 6 classifications on CNAs and these include:
•    Long Term Care Aide (LTCA)
•    Home Health Aide (HHA)
•    Developmentally Disabled Direct Care Aide (DDA)
•    Adult Day Care Aide
•    Residential Care Aide
•    Certified Medication Aide (CMA)
Among those 6, 3 of them are considered advance courses and require some background as a nursing assistant before you can try to acquire them. CNA basic certifications, like LTCA certifications, will only cover the basic principles of topics like infection control, safety and emergency protocols, communication and interpersonal skills, and resident's right and independence. The state law also requires the training programs to include at least 10 hours of lectures covering the basics about Alzheimer's disease and Dementia.
By completing an approved-training program, you will be allowed to challenge the state competency exam. These exams consist of a 72 item multiple-choice knowledge test and a return demonstration of randomly selected nursing procedures. The Oklahoma Department of Health has contracted D&S Diversified Technologies to help conduct, score, and release the results. If you want to know more about the exams, you may visit their website at www.hdmaster.com. To get certified, you must pass all the tests. If you fail, you will be given another 2 attempts to pass. When you retake the exam, you will only need to take the one that you failed.
All CNA certifications, except CMA certification, must be renewed every 24 months. To be eligible for work, you must show that you have worked for at least 8 hours doing qualified work. Since this is an advance certification, you will need to keep your base certifications active. If you fail to renew your certification as a residential care aide, you will have to undergo retraining and retake the competency exam.
If you have any more CNA questions, you may contact the Nurse Aide Registry at:
Nurse Aide Registry
1000 N.E. 10TH Street, Room 1111
Oklahoma City, Oklahoma 73117
(405) 271-4085 or (800) 695-2157
The city of Vinita is the county seat of Craig County. It is located in the south-central part of the county. The city is well known for being the first city in Oklahoma that had electricity. Founded in 1871, it was originally named as Downingville and was later renamed after Vinnie Ream. As of the 2009 census, their total population had reached up to a total of 6,057 residents. It has a population density of 1,388/sq mile. The total area of the city is approximately 4.4 sq miles, where all of it is land.
Health care facilities that are situated within the city area include Craig General Hospital – Rehabilitation Therapies, Carter Healthcare, Jones Phillip Doctor of Osteopathi, Grand Lake Medical Park – Langley, Grand Lake Mental Health Center, and many more. photo attribution: ufv