The certified nurse aide schools found in Vevay, Indiana that are listed on this page are all the ISDH Registry certified programs that are currently available. If you know of other approved listings in the area, please contact us and we will add them here.
Swiss Villa Nursing and Rehabilitation Center
1023 West Main Street,
Vevay, IN 47043
(812) 427-2803
http://www.swissvillaskillednursing.com/
Although there are different requirements to become a nurse aide in Indiana depending on where you are planning to work, most of them are the same. All aspiring nursing aides are required by the state to undergo CNA classes in a state-certified training program. It is important that before you are allowed to handle any patient, you should be well equipped with the knowledge and skills to do so. These programs are found almost all over the state and are offered by different institutions. They are required to offer you at least 30 hours of classroom instructions and 75 hours of clinical experience. When you will be in the clinical area, you will be under the supervision or either a RN or a LPN. These experiences are thought to lay down a good foundation for you.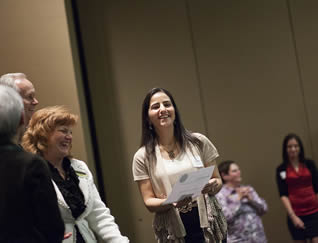 Once you are through with your training, the next requirement that you will need to do is take on the license exams. In these exams, you will be tested in both knowledge and skill. Out of all the nursing skills that you were taught only a few of them will actually be asked to be performed. For more information about the exams, you can call the Ivy Tech Community College at: (317) 917-5948. After you have your license you will need to renew it every 2 years with at least 8 hours of work experience within those consecutive years.
The town of Vevay is the county seat of Switzerland County. It is located in the township of Jefferson and is just along the Ohio River. The town was founded back in 1802 by a group of Swiss immigrants. The name of this city was taken from Vevey, Switzerland. According to the census of 2010, their total population was around 1,683 residents. It has a total area of approximately 1.55 sq miles, where almost all of it is land. Its population density is estimated to be around 1,171.3/sq mile.
Health care centers and providers that are located within the town area include Switzerland County Medical Building, WIC-Women Infant Children, Switzerland County Medical, Kings Daughters Hospital, Switzerland County Nurse Managed, Community Mental Health Center Inc – Counseling Services, and many more. photo attribution: codnewsroom