The nurse aide training schools in Valrico, Florida that are shown on this page offer the most recent and up to date programs that have been licensed by the state. For more information about training schedules and requirements, please call the number provided below.
Hillsborough County Bloomingdale High School
1700 East Bloomingdale Avenue,
Valrico, FL 33594
(813) 744-8018
The most common way of becoming a nurse aide in this state is by completing a CAN training course. These courses must be approved by the state to make you eligible for the license exams. You can find that the courses of this state are being offered by community colleges, training centers, nursing homes, and other institutions. To complete a program, you must have at least 75 hours of lectures and 100 hours of skills training. It will take you about 6 months to complete your training, depending on the program you enroll in. After you complete your training, you can then submit the other requirements for the license exams like the submission of your transcripts, fingerprint cards, ID photo, passport sized pictures, and the payment for the fees.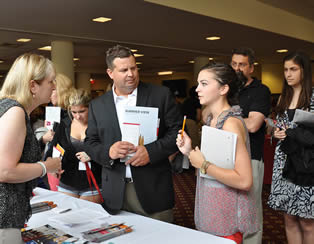 The license examinations of this state are conducted by Prometric. Their examinations are composed of a written and a skills evaluation. You will need to pass all of the exams to get your license. Depending on the completeness of your requirements, you may receive your results along with your license 14 days after taking on the exams. If you fail in any test, you will not have to take all the exams again and you will not receive any refunds.  For more information, you can go to www.prometric.com.
Valrico is a census-designated place that is a part of Hillsborough County. The town was once known as Long Pond back in 1890s. The person responsible for giving the town its name was William G. Tousey, a philosophy professor from Tufts College. According to the census of 2000, their total population was around 6,582 residents. This town has a total area of approximately 5.7 sq miles, where almost all of it is land. Its population density is estimated to be 1,154.7/sq mile.
Examples of health care centers that you can find in the area include Trusted Hands, G & G Treatment Center, CPAP, DDC- DNA Diagnostics Center, Skin & Laser Medical Center, Valrico Medical Center, Great Expressions Dental Center, Family Care Chiropractic, and many more. photo attribution: sjuadmissions