The nurse aide training in Trenton, Florida that you can find listed on this page offer the most recent and up to date approved classes that you can enroll in at the moment. Call the phone number listed below to get additional details about enrolling in their course.
Gilchrist County School Board
310 Northwest 11th Avenue
Trenton, FL 32693
(352) 463-3200
There are different requirements that must be completed first before you can take Florida's nursing assistant exams. The license examination is an important step in becoming a nursing assistant since the state does not allow its nurse aides to work without a license. One of the important prerequisites for the exams is the completion of a state-approved training course.  To complete your training, you must have at least 75 hours of classes and 100 hours of skills training. You will learn about infection control, mental health and rehabilitation, patient's rights, as well as different skills like assisting in ambulation, ROM exercises, catheter care, and other basic nursing procedures that may be delegated by the nurses to nurse aides.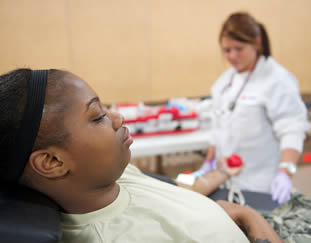 After you finish your training, you can then apply for the CNA license exams.  The license exams of this state are conducted by Prometric. Other requirements for the exams include submitting documents such as ID photo, fingerprint card, passport sized pictures, transcript of records, and the payment for the fees.  Normally the license exams are composed of a written and a skills demonstration exam, if you want to have an oral examination as the first part of the license exams, you should also send your letter of request along with the other documents.
This city is situated in Gilchrist County. It is also the county seat of Gilchrist County. According to the census of 2008, their total population had reached up to 1,722 people. It has a total area of approximately, 2.6 square miles, where all of it is land. It has a population density of 621.9/sq mile.
Examples of health care centers and providers that are serving this city include G & G Treatment Center, DDC- DNA Diagnostics Center, Professional Medical Transcription Services Inc., Gentiva Health Services, Quit Doc Research and Education Foundation, Trenton Medical Center, Rotech Oxygen & Medical Equipment Co., Meridian Behavioral Healthcare Inc., and many more. photo attribution: usaghumphreys