The certified classes for one to become a nursing assistant that are offered by different healthcare institutions and schools in Torrington, Wyoming are listed below. All the training provided has been reviewed and approved by the state's Board of Nursing.
Eastern Wyoming College
3200 W C Street
Torrington, WY 82240
Phone: 532-8247
Fax: 532-8229
Email: gwendolyn.yung@ewc.wy.edu
Nursing aides work under the watchful eyes of registered nurses. They are important members of the health care team who assist nurses in providing and maintaining nursing care to patients in various health care settings. The tasks that they do vary depending on the patients' needs and which tasks are delegated to them by the nurses.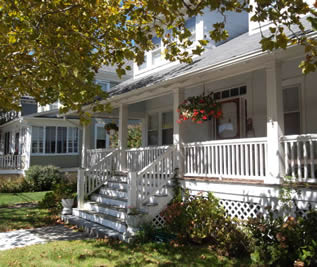 A nursing aide may only work as a full-time entry-level healthcare professional if he or she is certified. With a basic certification, a CNA may help monitor vital signs, perform catheter care, feed with the use of an NGT, and assists with different daily activities. Getting an advanced certification will allow one to become a CNA II. This will allow a nursing aide perform in more advanced procedures such as assisting in oxygen therapy, does wound care, remove indwelling catheters, as well as help with abdominal suctioning.
A person may only get certified if his or her name is placed on the Nurse Aide Registry. This registry contains all the names of nursing aides throughout Wyoming who have met federal and state requirements. Employers will always check the NAR to verify a nursing aide's certification. No noncertified nursing aide is allowed to work for more than 120 days in a federally certified nursing home.
Before everything else, an aspirin nursing aide needs to learn the basic competencies that are expected of a CNA. This goal can be met by successfully completing a nursing aide training course, that's approved by the state's Board of Nursing. Approved programs consist of at least 105 hours, which are divided into a minimum of 75 hours of lectures and 16 hours of practical training. Depending on the program schedule, it can take from about 3 to 4 months to complete one's training.
After completing a training program, the next step is to schedule an exam date for the NNAAP exams. This exam consists of a 2-hour written (or oral) exam and a 30-minute manual skills demonstration, which are both taken on the same day. If a candidate manages to pass both tests within one year after completing his or her training, his or her name will be forwarded to the Healthcare Licensing and Surveys (HLS) to be placed on the NAR.
Initial placement on the NAR will get you a basic certification. If you wish to become a CNA II, then you'll need to undergo CNA II training, as well as pass another competency exam. Before one can be accepted into a Level II program, certain requirements must be met. Find out what these requirements are by going to: http://www.health.wyo.gov/ohls/CNA.html.
Regardless of what kind of certification you have, all licenses in this state will expire on December 31st of every even year. Certificate holders who wish to maintain their eligibility to work needs renew their certifications on time. Certified nursing aides may renew their certifications as early as October 1st once they meet the requirements for renewal. If you are unfamiliar with these requirements, please visit: https://nursing-online.state.wy.us/Resources/CNA%20Renewal%20Requirements.pdf.
The city of Torrington is a wonderful place to work as a nursing aide. The demand for CNAs in this city has always been high. Torrington, which is the county seat of Goshen County, has a total area of 4.62 square miles. The city's name was given by its founder W.G. Curtis, who named it after his home town of Torrington, Connecticut. The 2012 census showed that the total population of the city had reached up to 6,757 people. The median age of the city is 41.4 years.
Torrington is home to numerous long-term care facilities where one can work as a full-time or a part-time employee such as the Community Hospital, Goshen Care Center, Evergreen Court, Newell Children's Center, St. Joseph's Children's Home, and the Gem City Bone and Joints.