The certified nursing aide training programs that are currently open and certified in Thermopolis, Wyoming are listed in detail below. Do not hesitate to contact the training facility through any of the contact information given if you have any questions or matters that need clarification.
JALH Health Services, LLC
Thermopolis Healthcare and Rehabilitation Center
1210 Canyon Hills Road,
Thermopolis, WY
Please Contact: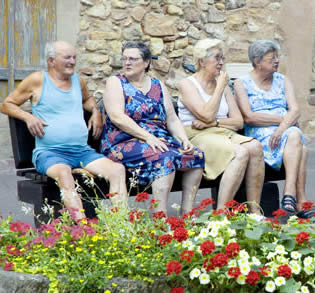 JALH Health Services LLC
1001 Sheridan,
Laramie, WY 82070
851-5000
Fax: 856-8501
Email: jhnhursh@aol.com
Thermopolis Rehabilitation and Care Center
1210 Canyon Hills Road
P.O. Box 1325
Thermopolis, WY
Phone: 864-5591
Fax: 864-9409
Email: Fisherhouse1@hotmail.com
Thermopolis High School
415 Springview,
Thermopolis, WY
Please Contact:
Fremont County BOCES
320 West Main St
3rd Floor
Riverton, WY 82501
Phone: 856-2028
Fax: 856-4058
Email: kbensonboces@gmail.com
CWC Outreach
150 East Arapahoe
Thermopolis, WY
Please Contact:
Central Wyoming College2660 Peck Avenue
Riverton, WY 82501
Phone: 855-2128
Fax: 856-2024
Email: jmcgivr@wcwc.edu
More and more people now want to learn how to become nursing aides. Since the sudden increase in the number of elderly in the population, the demand for entry-level healthcare workers has also increased. Training to become a nursing aide has now become a great way to enter the field of health care. Compared to other courses, the process is shorter and more affordable.
CNA certification process begins by enrolling one of the classes that are provided on this page. It is crucial that all aspiring nursing aides equip themselves with the basic knowledge and skills needed to take care of the patients. Not only will these classes to that, they will also teach the students on how to handle different scenarios that arise in the clinical area.
CNA training consists of a minimum of 75 hours of classroom and lab instructions and 16 hours of supervised clinical practice. All training programs are required to last 105 hours. The remaining hours shall be spent depending on the training coordinator's preferences. Both theory and practical training are done at the same time. It usually takes 3 to 4 months to complete a certified program.
Upon completing the program, candidates will now be able to submit their applications for nursing aide certification and schedule an exam date with the ARC. Candidates are given a maximum of 12 months after completing their training program to take and pass the CNA exams. Those who are currently employed as uncertified nursing aides only have 4 months from the start of their work to pass.
The CNA exams are divided into two parts – a multiple-choice knowledge test and a random skills evaluation, which is done in front of a CNA Evaluator. The knowledge test may either be taken as a written or oral exam, depending on which option the applicant chooses. In addition, applicants also have the option whether to take the knowledge exam in English or Spanish. First time takers need to pay $98 for both tests.
Nursing aide applicants who pass both tests will have their names entered on the Nurse Aide Registry. Once their names are placed, they will be considered certified and will be allowed to work in any federal health care facility in Wyoming. Certified nursing aides can check their status on the NAR by going to: https://cnaregistry.health.wyo.gov/.
This certification is only basic. If you wish to get an advanced certification and become a CNA II, you must:
– Be at least 18 years old
– Work as a CNA for at least 1,500 hours in a certified health care facility while under the supervision of a registered nurse
– Possess either a high school diploma or GED certificate
– Work in a place where you can perform the required competencies to become a CNA II
– Have a current and unencumbered nursing aide certificate.
Meeting these requirements will get you accepted into a certified CNA II program. You'll be required to take another competency exam once you are through with your training.
Thermopolis is a great place to start working as a certified nursing aide and become a CNA II. This is the county seat, and at the same time, the largest town of Hot Springs County. The town is also known as "T-Town" or "Thermop". The town's name was derived from the Greek work which means "Hot City", which it got because of the numerous natural hot springs which can be found in the area. It has a total area of 2.47 square miles, where most of it is land. According to the census of 2012, the total population of the city was around 3,000 people.
The DOH's Wyoming Pioneer Home is one of the best assisted living facilities where you can work as a certified nursing aide. If you wish to work in a bigger setting, you can also try to work in Hot Springs County Memorial Hospital. There are numerous health care settings where one can meet the requirements to become a CNA II.